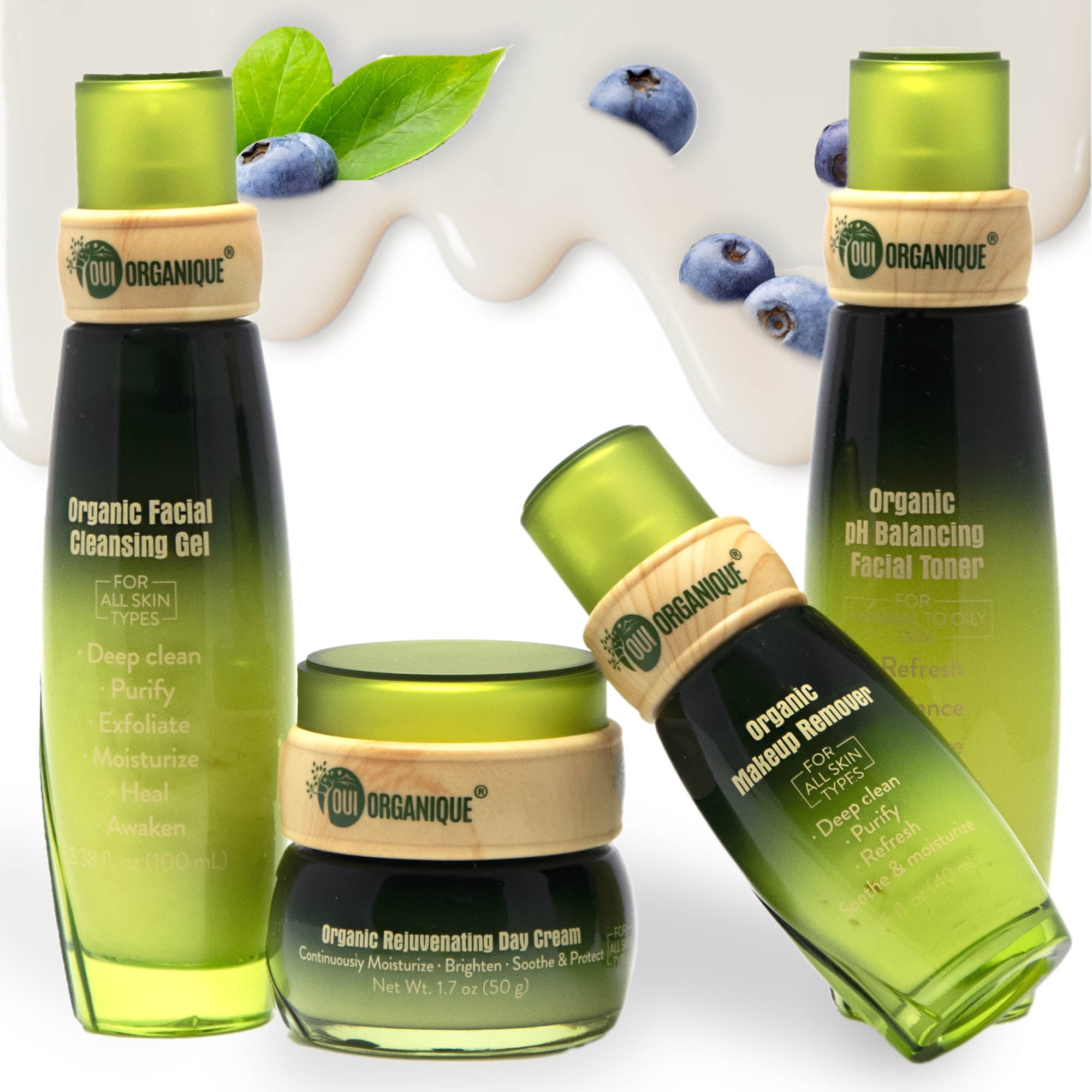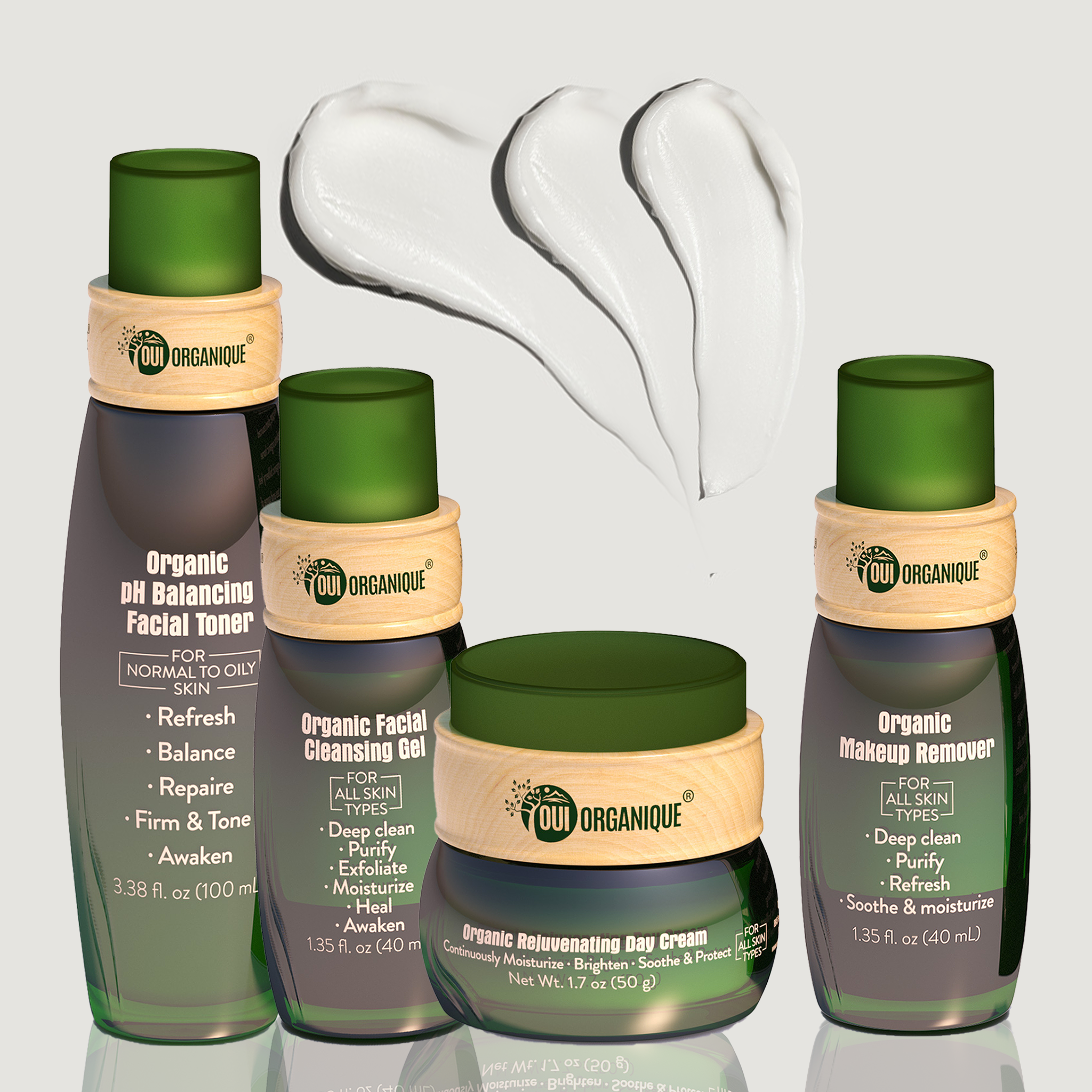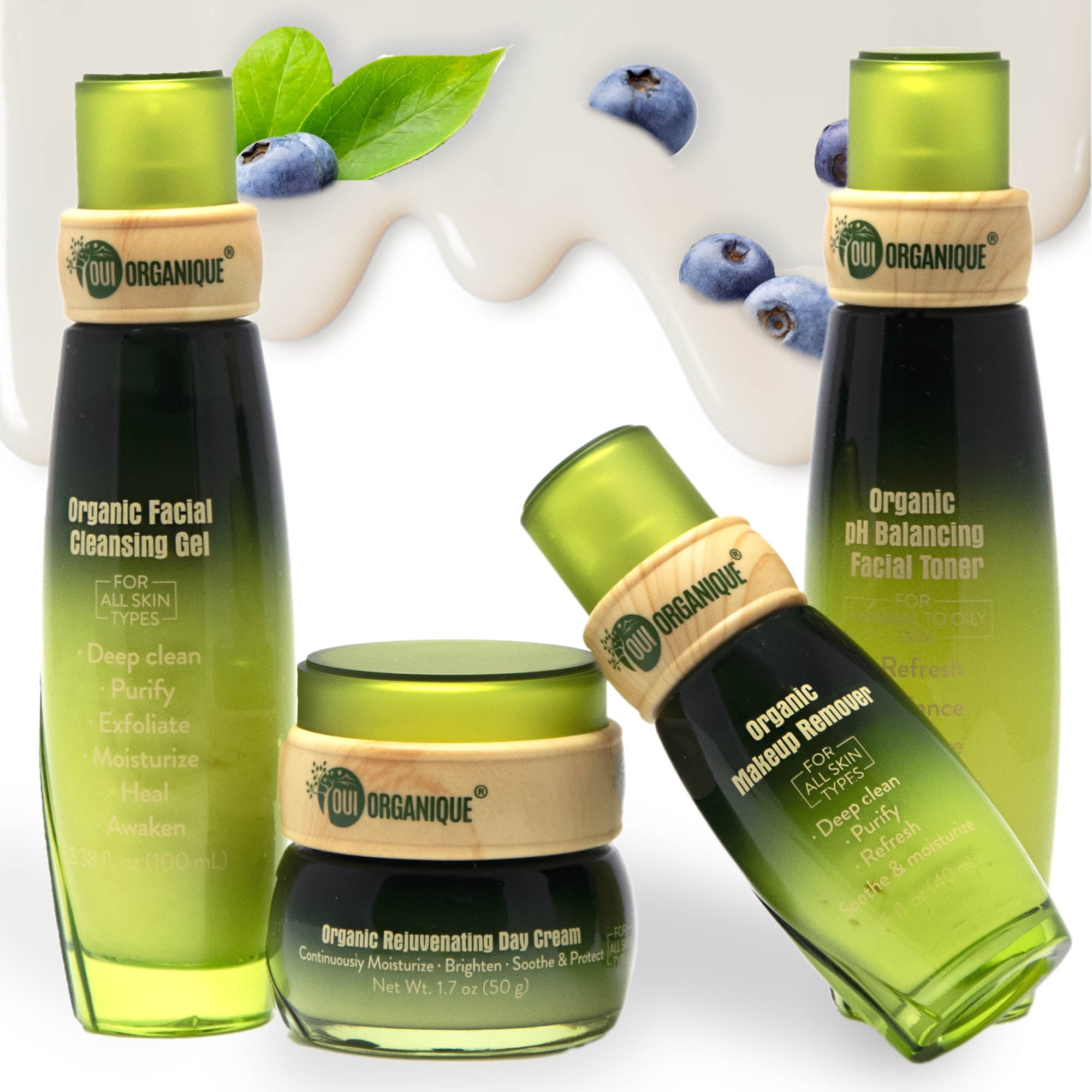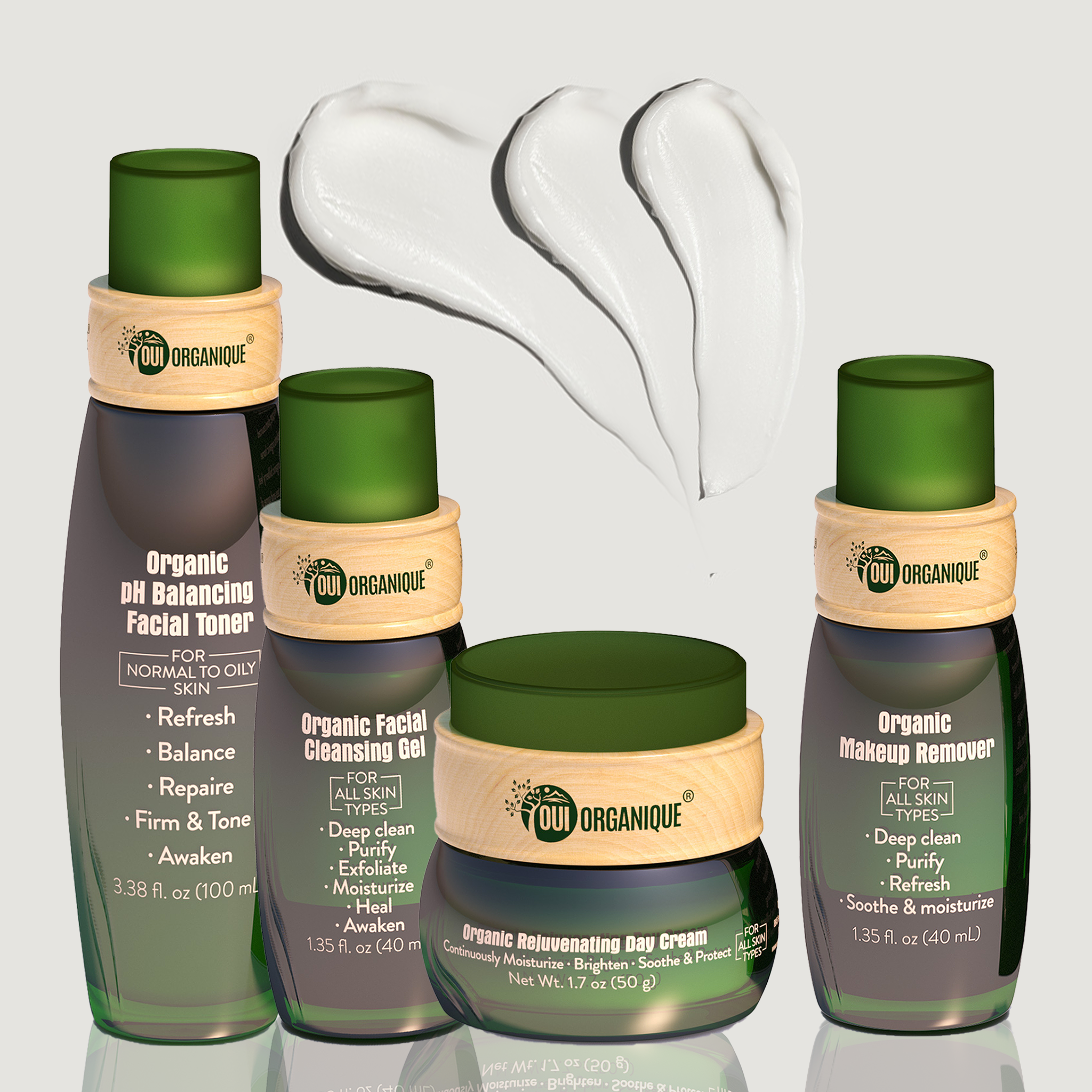 Certified Organic Nourishing Skincare Set -Deep Hydration, Detoxify
By OUI ORGANIQUE
$95.00 USD
SKU ORG-NOURSET
Our exclusive NOURISHING KIT will hydrate your skin all day. Made from a powerful, natural formula with organic ingredients, these 4 products are a perfect combination for your everyday skincare routine:
- CLEAN
- MOISTURIZE
- BRIGHTEN

Every HERO ingredient of every product has powerful properties:
Organic geranium - deep cleaning, boosts the immunity level of skin cells and enhances metabolism.
Organic green tea - a great exfoliator, powerful antioxidant, and anti-aging agent.
Organic bilberry leaf - contains chemicals called tannins that can help improve capillary circulation and awaken your skin cells. Acts as an antioxidant, and is an anti-aging, anti-microbial, and UV protecting agent.
Burdock root- a powerful, anti-inflammatory antibacterial with antioxidant properties to smooth and detoxify your skin.
How to use
Clean your face
Place the sheet mask in a small bowl
Soak this sheet mask into OUI ORGANIQUE Certified Organic pH Balancing Facial Toner, or Rejuvenating serum, or your own liquid facial recipe.
Wait till fully expanded
Ready to use