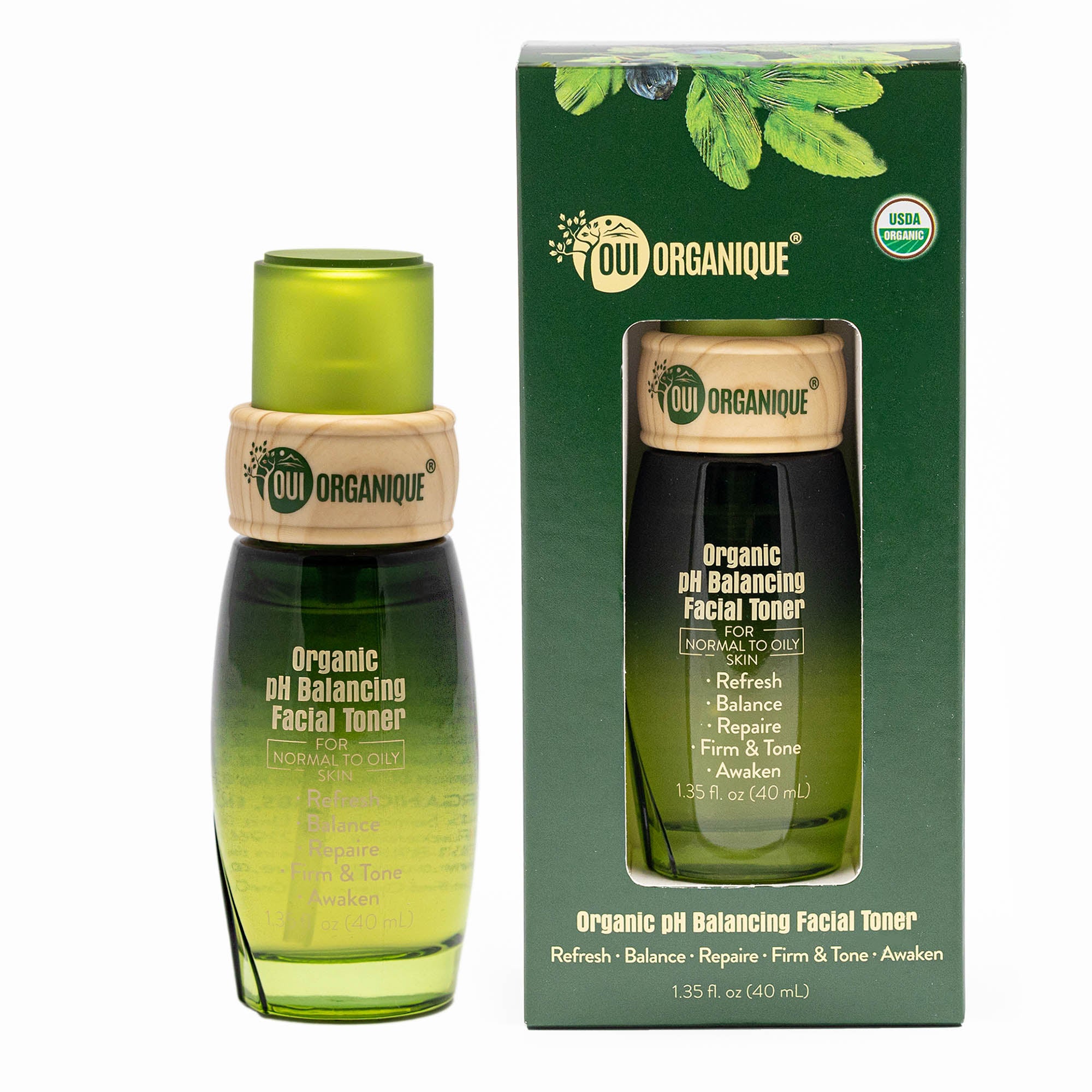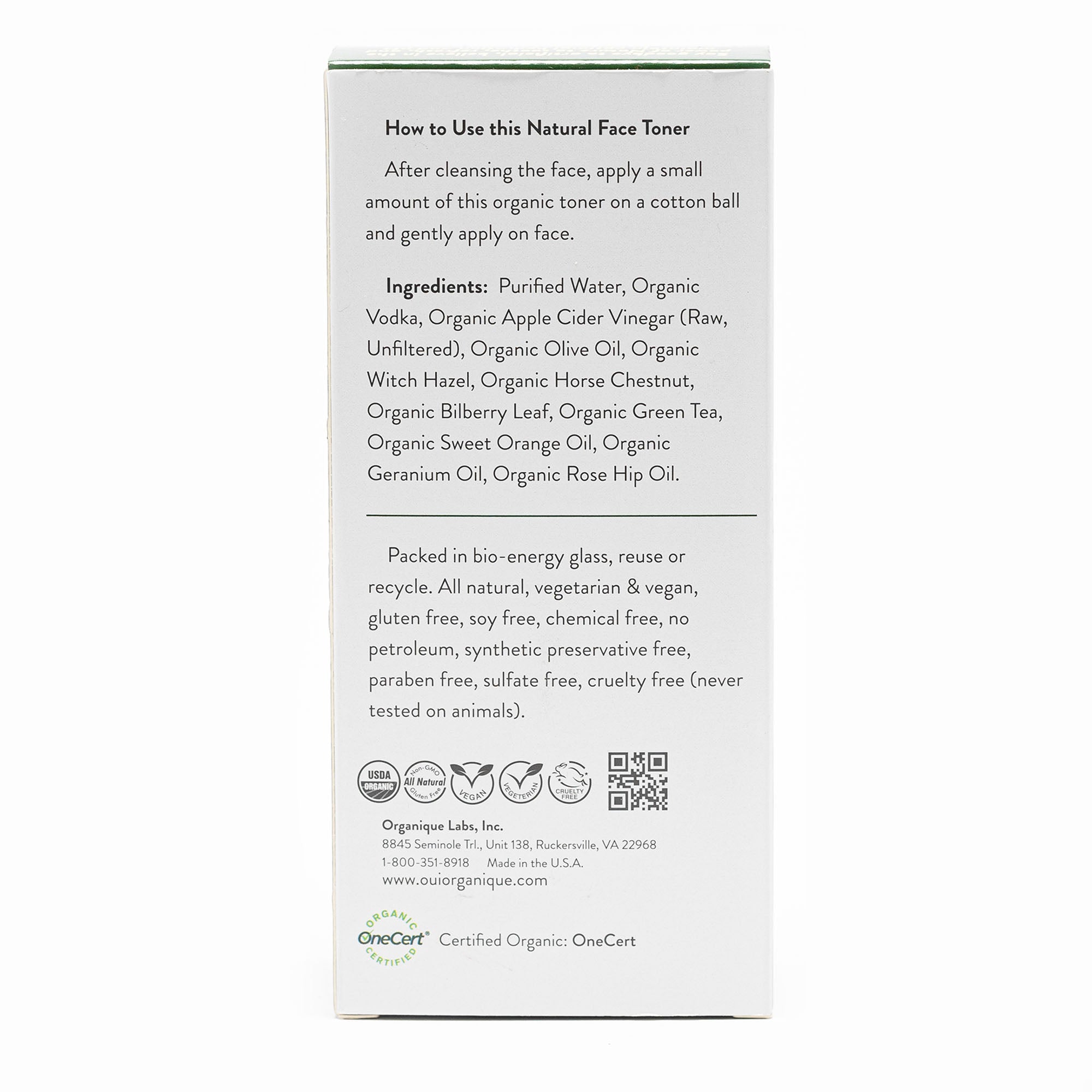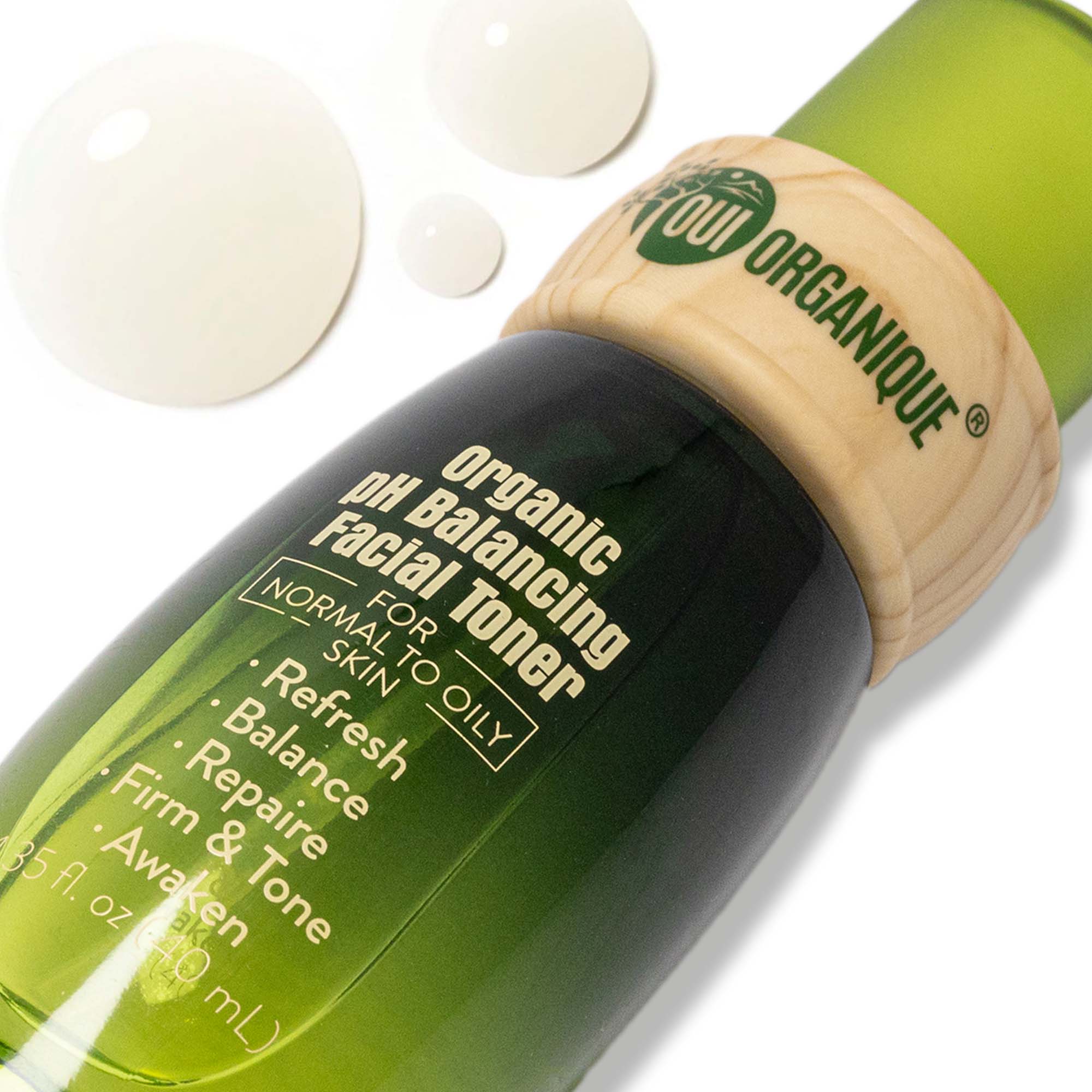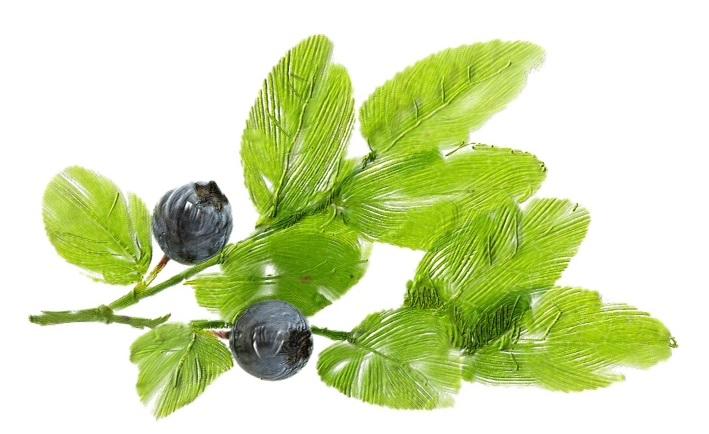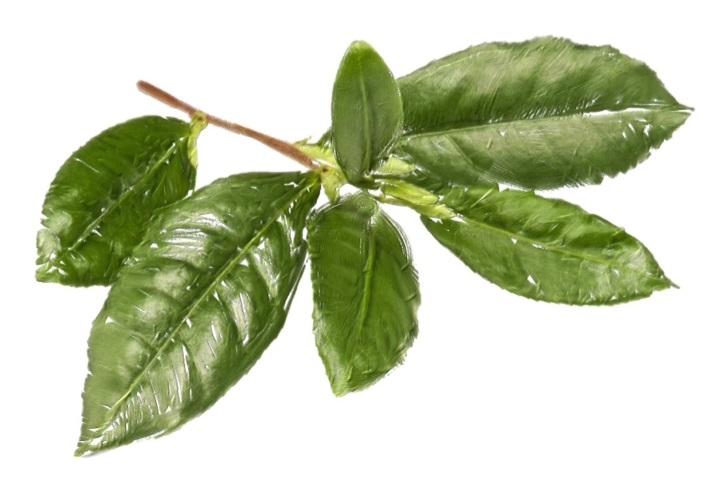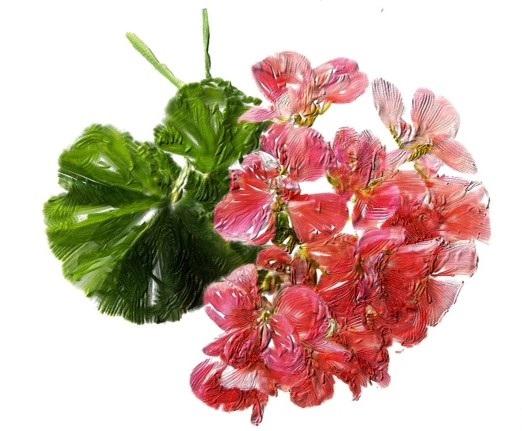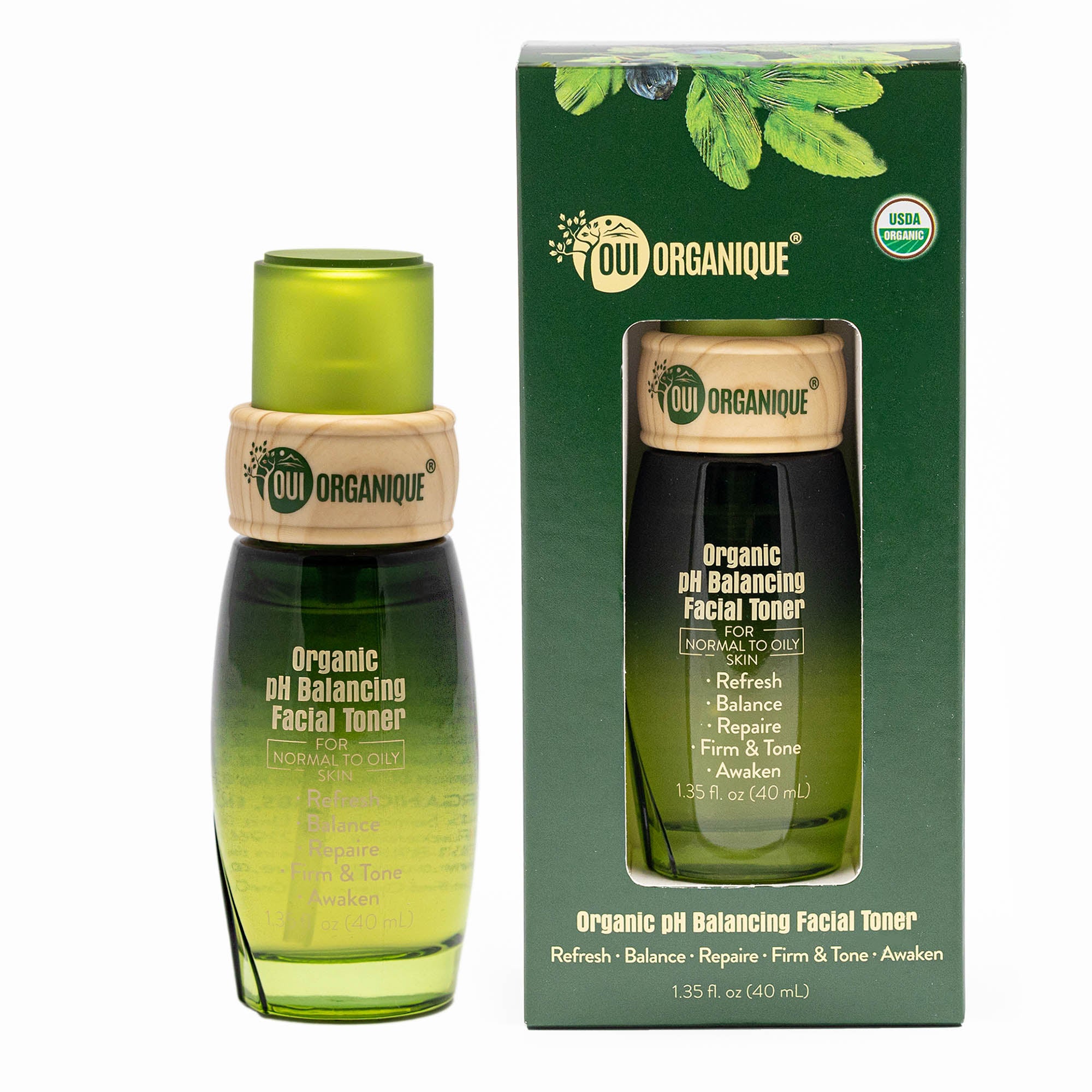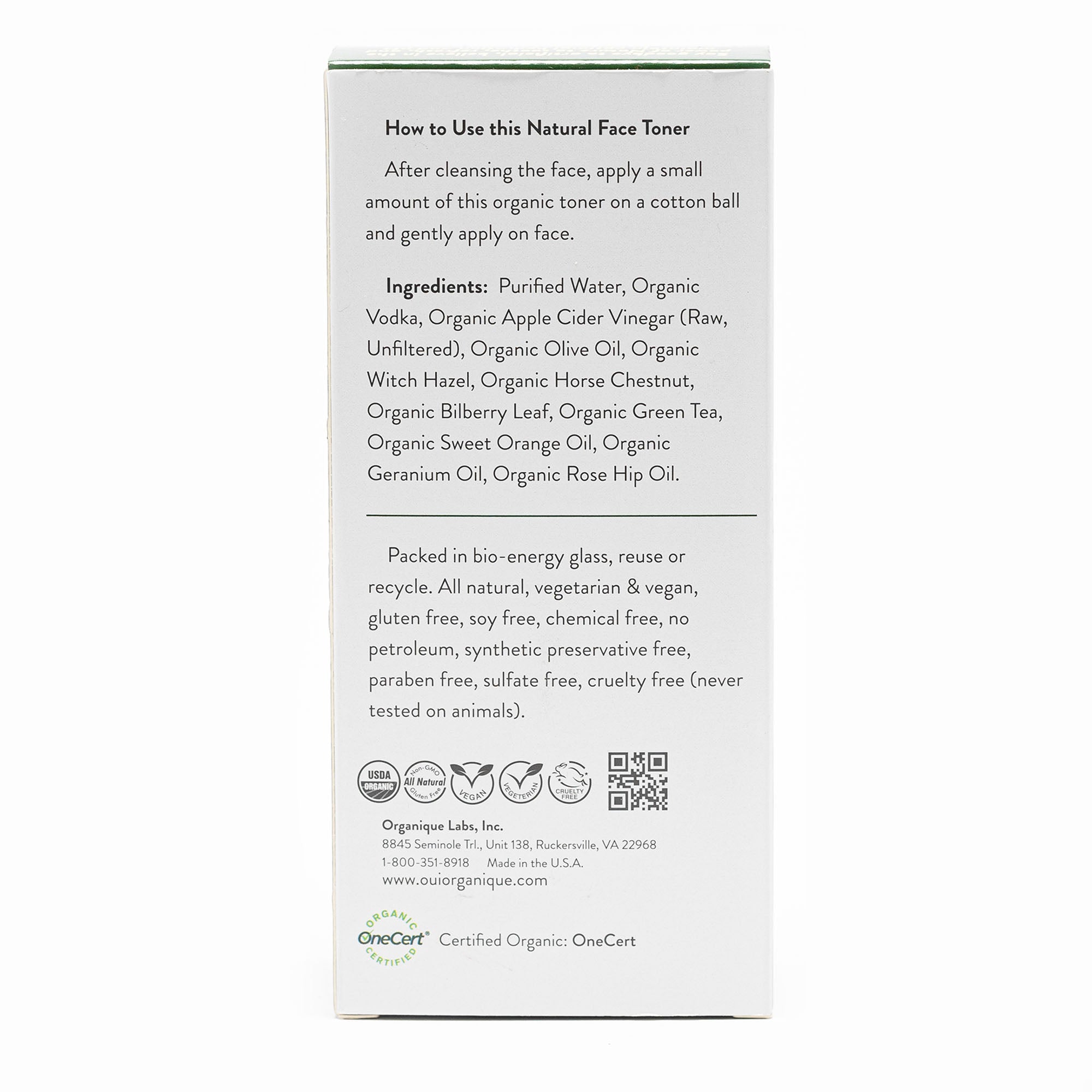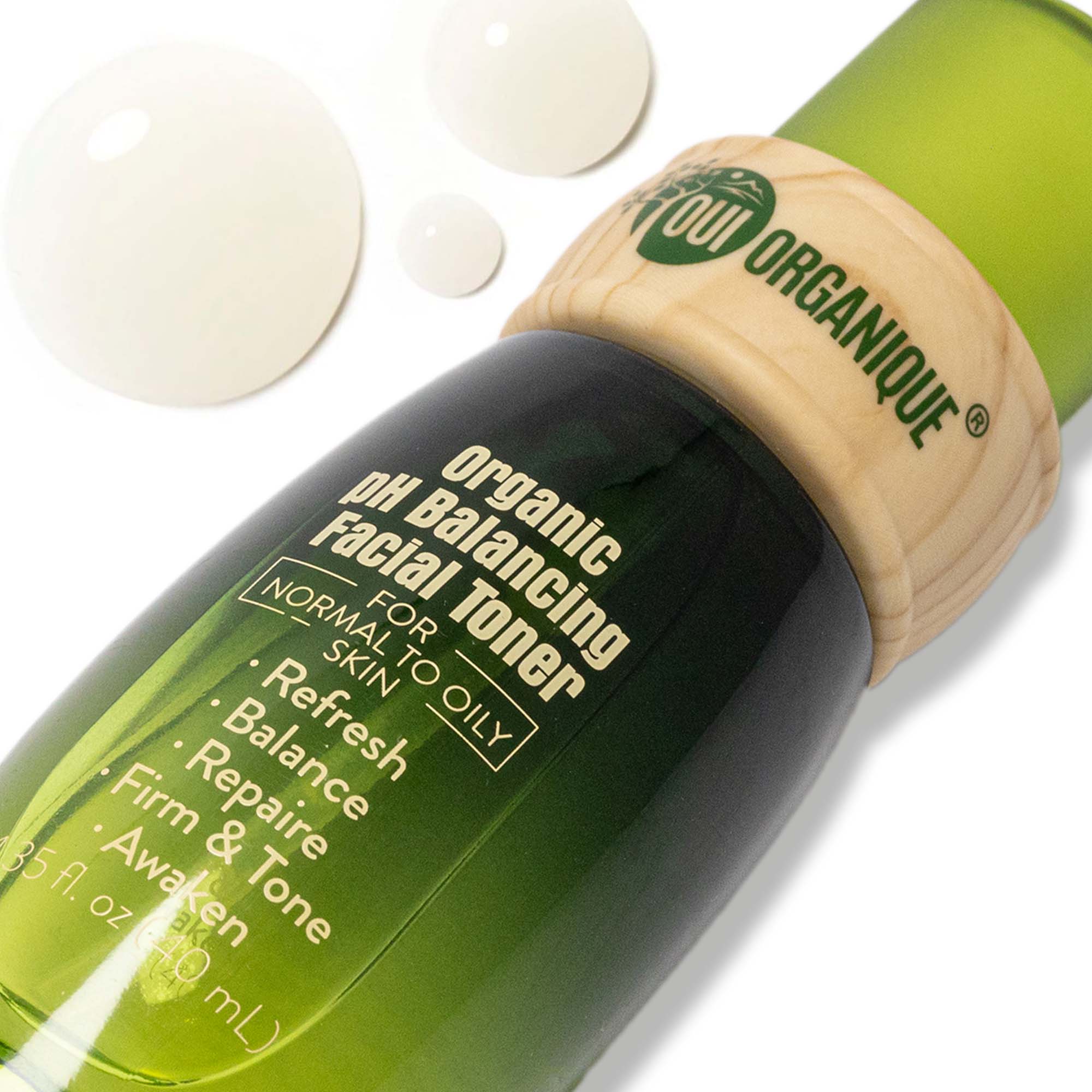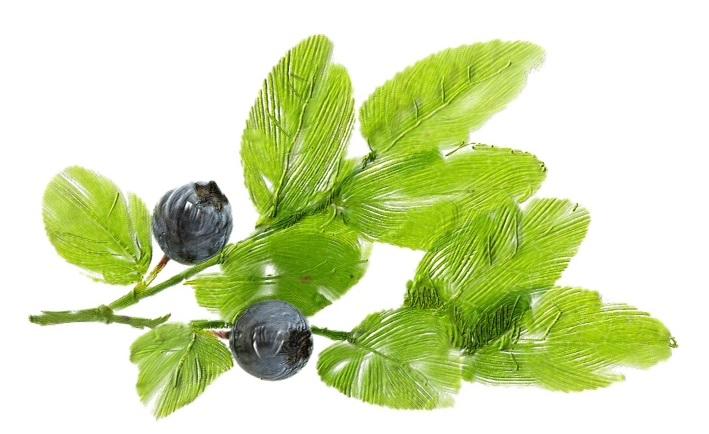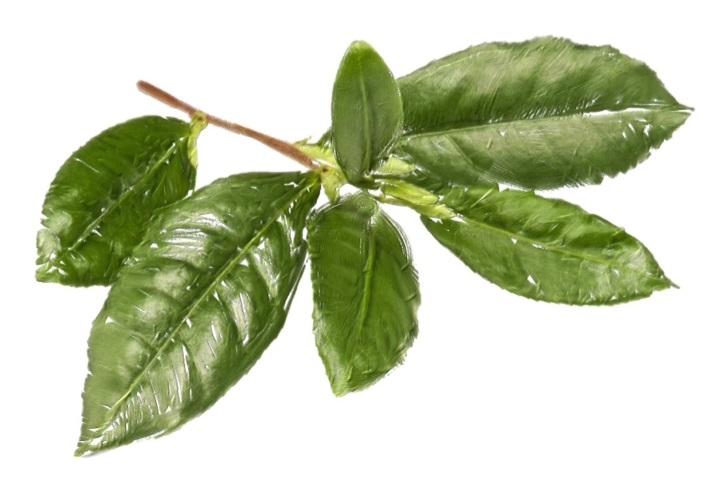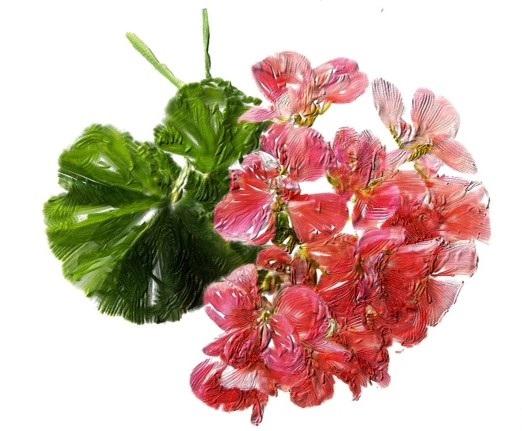 Certified Organic pH Balancing Facial Toner for Normal to Oily sensitive Skin |bilberry leaf | Facial toner Alcohol free ,acne concern oil balanced anti-microbial
By OUI ORGANIQUE
$28.00 USD
SKU ORG-PHTN100
USDA certified organic
Refreshes
Balances pH
Repairs with antioxidants
Firms, tones, and fights early aging
Awakens and hydrates
UV Protection
*Neutral skin pH - speed up healing, fights infection, clears up blemishes
*Penetrate nutrients received from your following products, like organic serum, creams
*rejuvenate and moisture skin all the time!
Lower pH skin treatments can irritate sensitive skin and cause redness and burning and aggravate existing skin conditions.

this is pH balance moisture treatment-
Balancing your skin's pH to help minimize the look of pores, removing residuals missed during cleansing.

USDA Certified Organic toner is designed for oily skin, sensitive skin and helps soothe skin of all types with hero ingredients Organic bilberry and Organic Aloe Leaf Juice etc. 

Using a facial toner that restores & balances your pH is just as essential as regular cleansing. Our facial toner does it all: it removes residue and refines surface texture while hydrating and comforting your skin. This is the perfect preparation for Ouiorganique facial cream or moisturizer.

Mild on your skin yet amazingly effective, our formula is made with ultra-pure, plant-sourced ingredients like organic bilberry leaf which contains chemicals called tannins that can help improve capillary circulation that awaken your skin cells. Our toner acts as an antioxidant, anti-aging, anti-microbial, and UV protecting agent. It gently tones and purifies skin with organic horse chestnuts that have compounds such as flavonoids which help in preventing premature aging of the skin, organic green tea, and some of nature's most nourishing essential oils, including organic olive, sweet orange, rose hip and geranium oils. Enjoy professional beauty care that leaves your skin soft, supple, and delightfully clean. Made in the USA.
Pure + Natural Facial Toner Suitable for Normal to Oily Skin

Facial toner that is alcohol-free, pH balanced, and helps balance oil. Perfect for even acne-prone skin. 
Non-toxic organic beauty, helping you look your most radiant & refreshed:
100% natural, USDA-certified organic
NO retinyl palmitate or retinol
NO phthalates, parabens, or sulfates
NO petroleum-based ingredients
NO silk protein, fibroin, glycoproteins, or sericin
NO fragrances, dyes, or propylene glycol
NO gluten, dairy, soy, corn, or GMO ingredients
NO Phenoxyethanol, polysorbate-20, or other harsh chemicals
Oils are hexane free, cold-pressed, non-refined, non-deodorized
Cruelty-free & vegan approved
Say goodbye to artificial, believe in the power of Nature to soothe, refresh, and maintain optimal hydration and pH balance for your face.
How to Use this Natural Face Toner
After cleansing the face, apply a small amount of this organic toner on a cotton ball and gently apply it to your face. Shake before use.
Ingredients
Purified water, organic vodka, organic apple cider vinegar (raw, unfiltered), organic olive oil, organic witch hazel, organic horse chestnut, organic bilberry leaf, organic green tea, organic sweet orange oil, organic geranium oil, organic rose hip oil.
Packed in bio-energy glass, reuse or recycle. All-natural, vegetarian & vegan, gluten-free, soy-free, chemical-free, no petroleum, synthetic preservative-free, paraben-free, sulfate-free, cruelty-free (never tested on animals).
How to use
Clean your face
Place the sheet mask in a small bowl
Soak this sheet mask into OUI ORGANIQUE Certified Organic pH Balancing Facial Toner, or Rejuvenating serum, or your own liquid facial recipe.
Wait till fully expanded
Ready to use