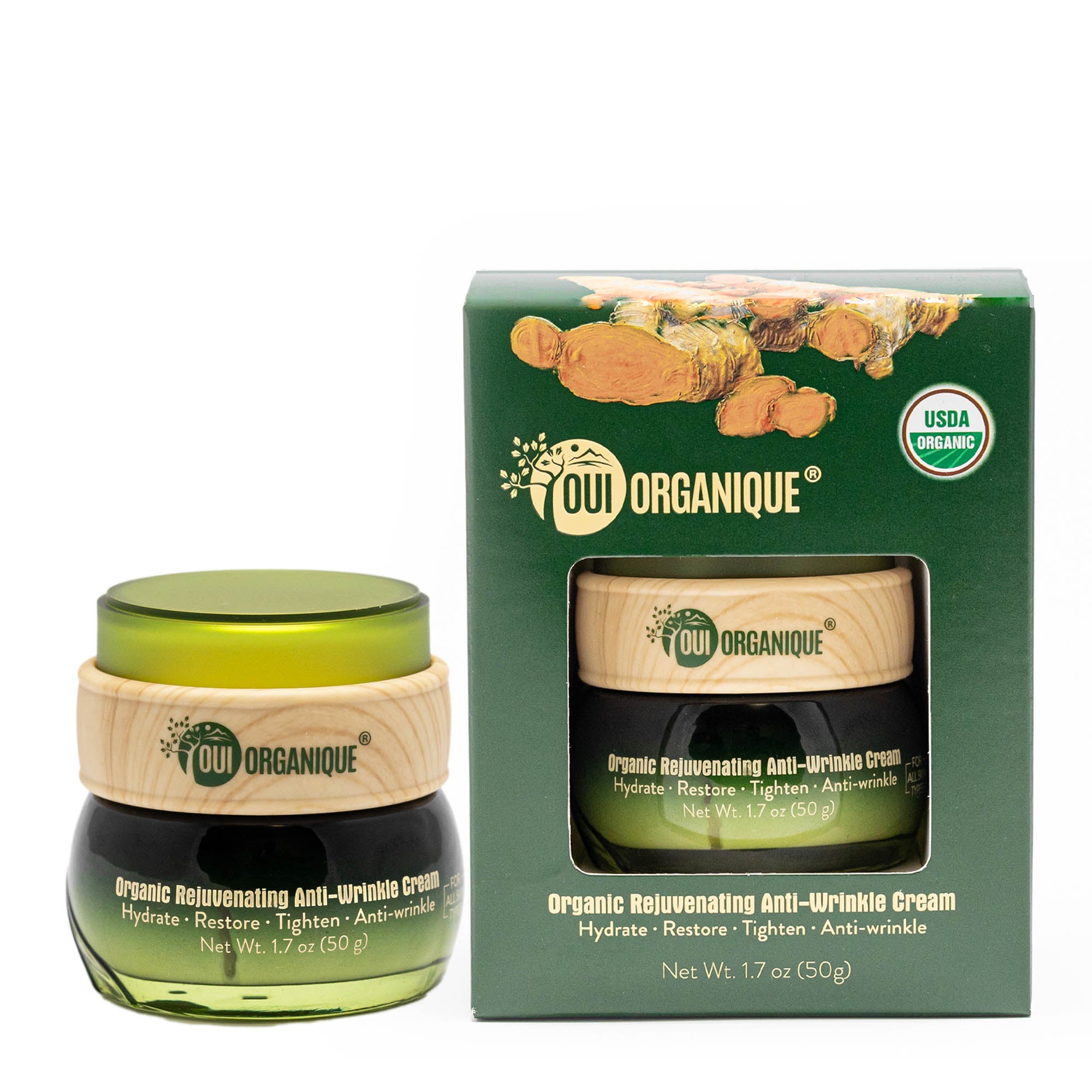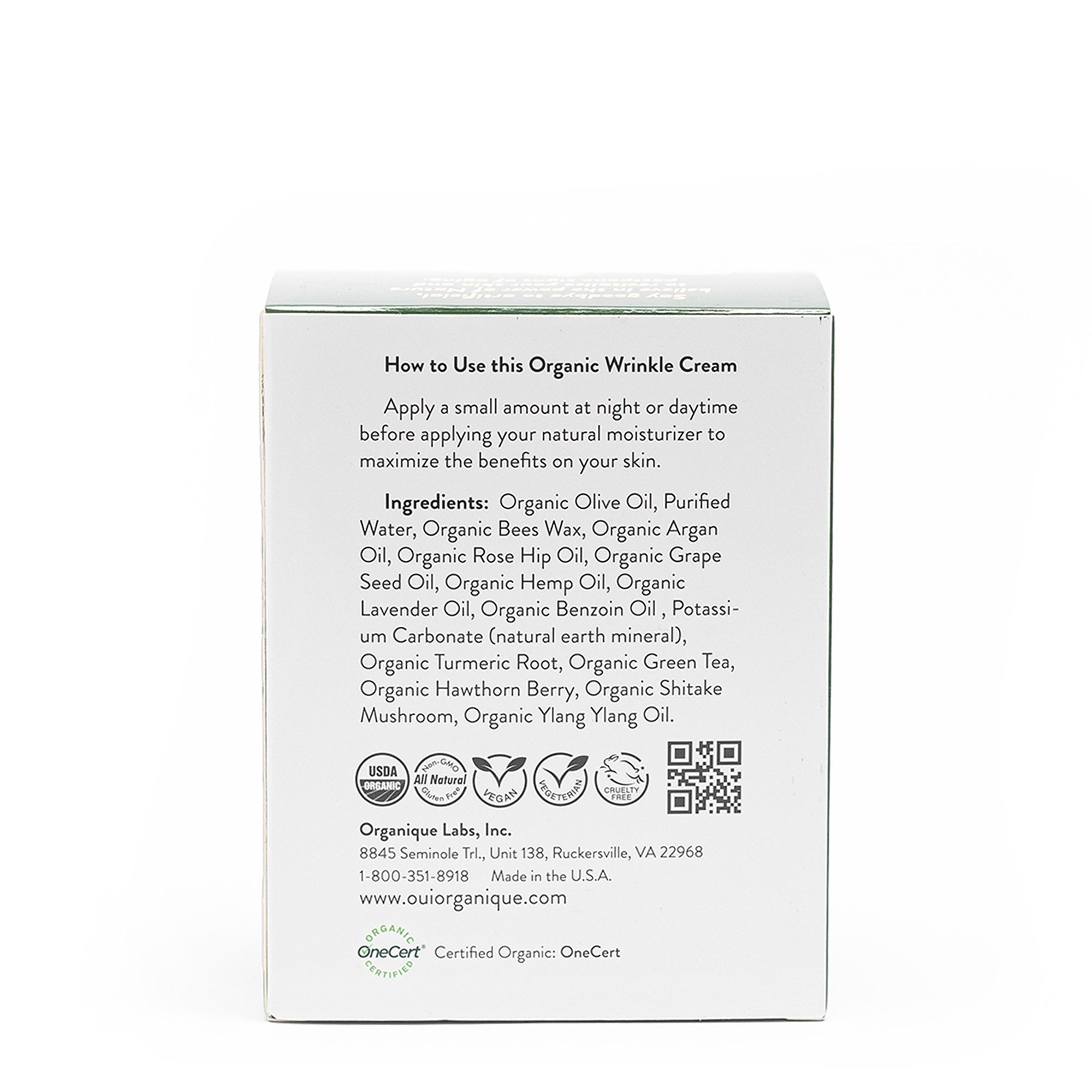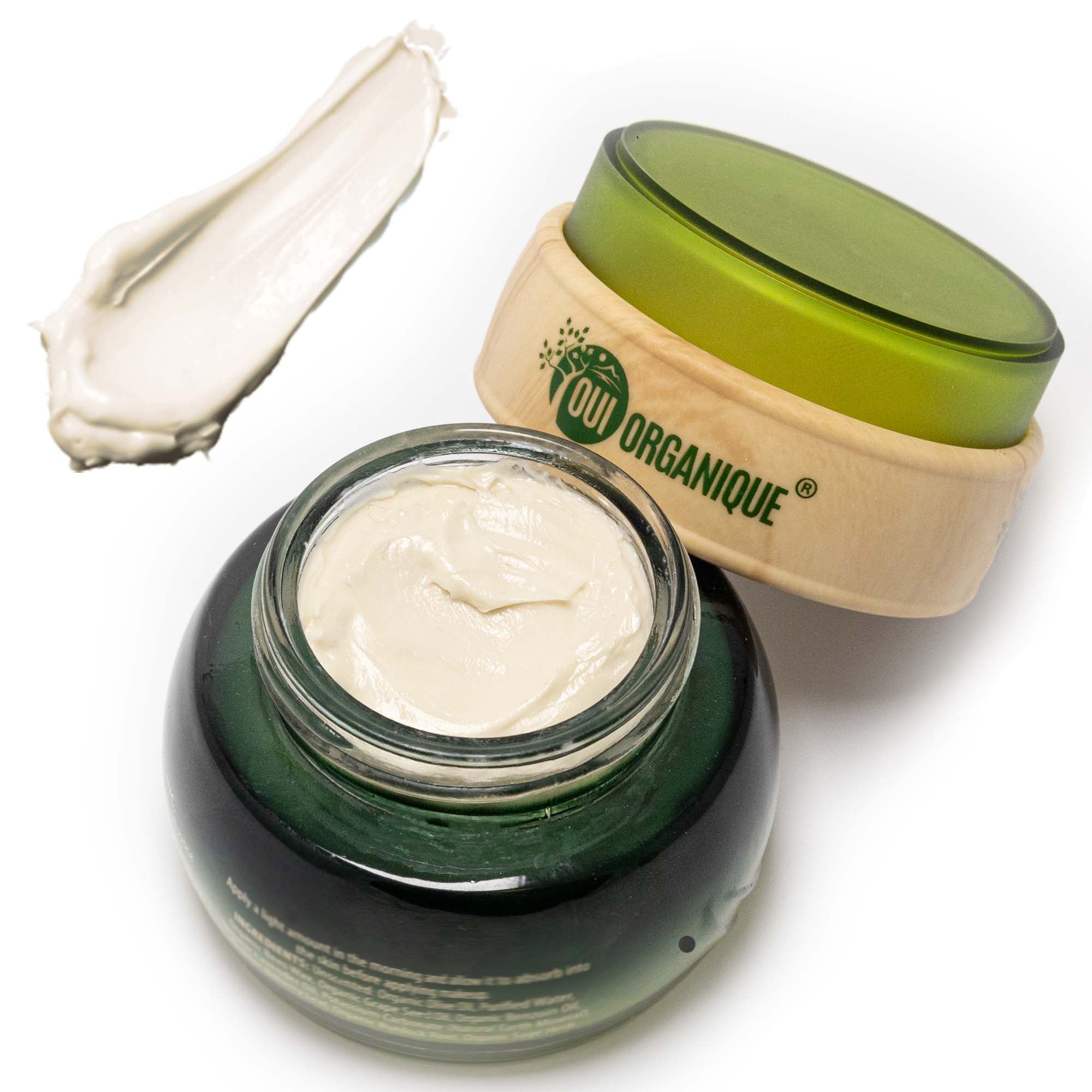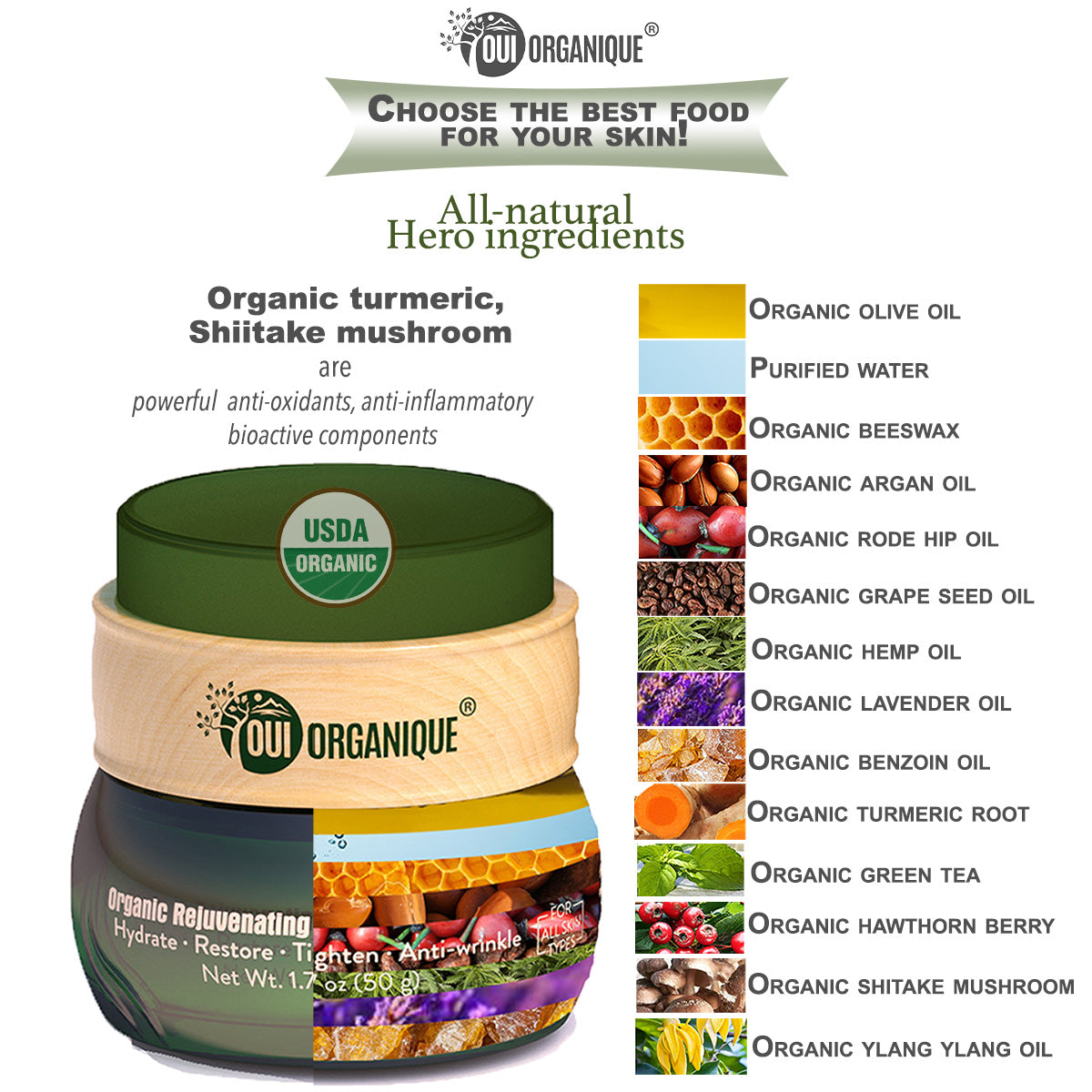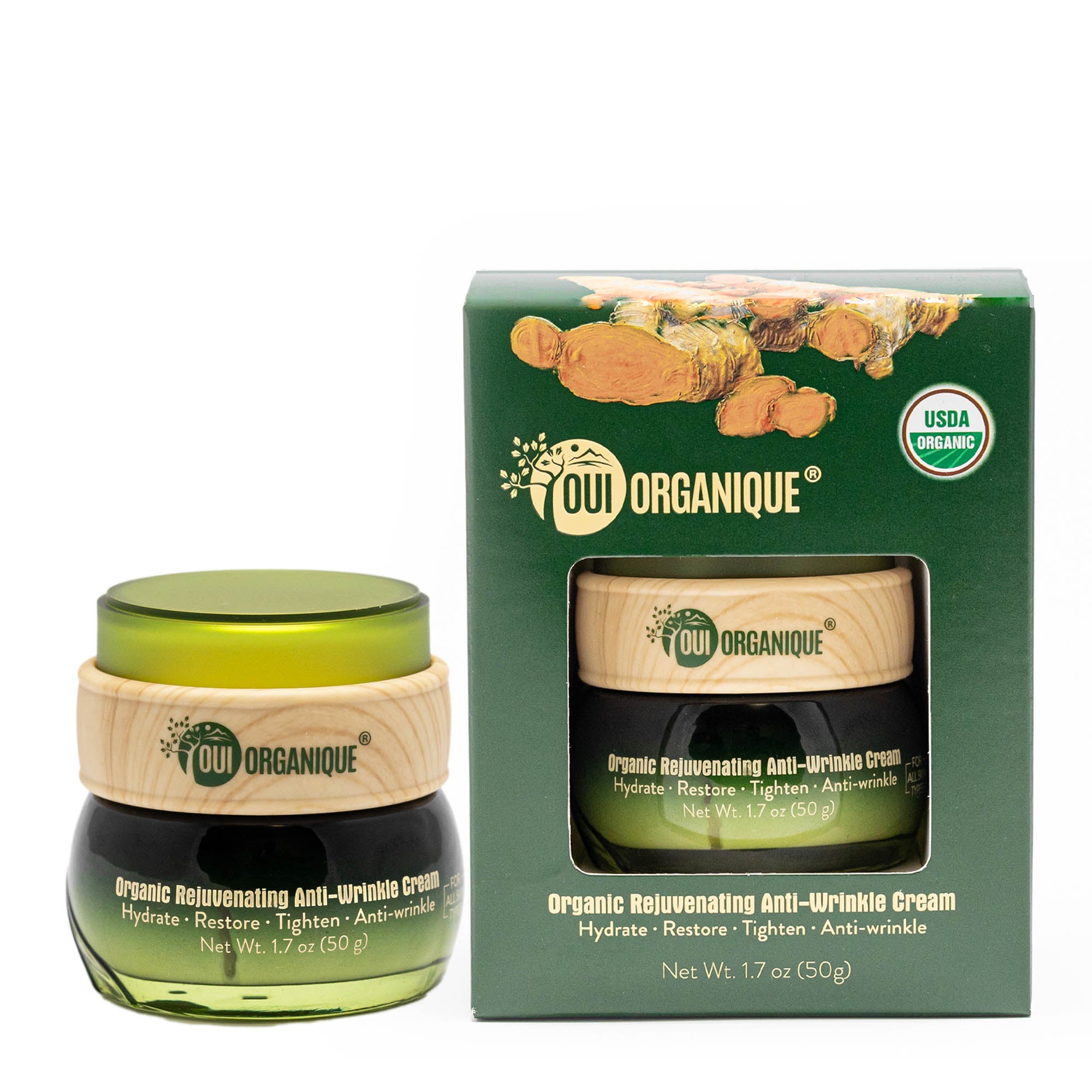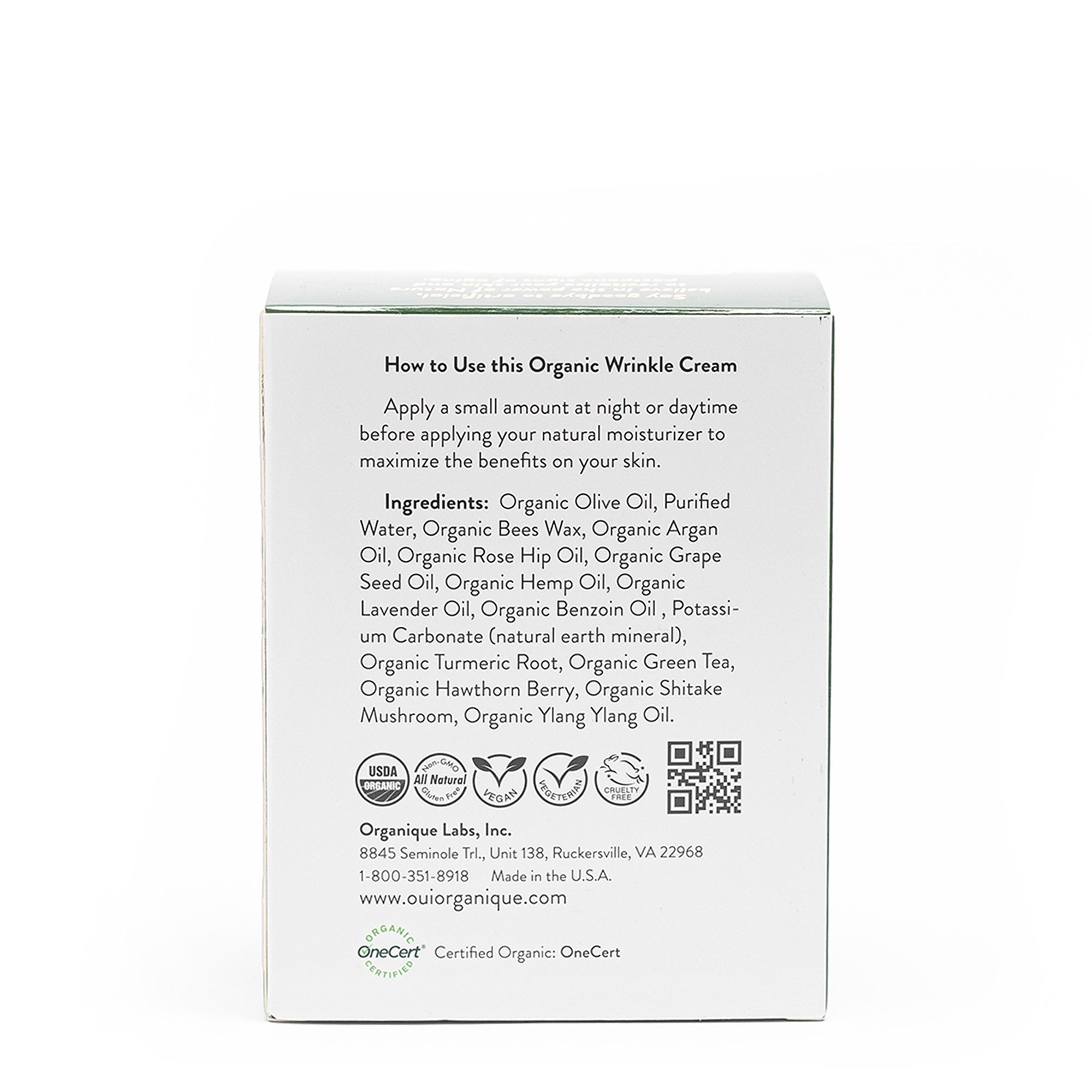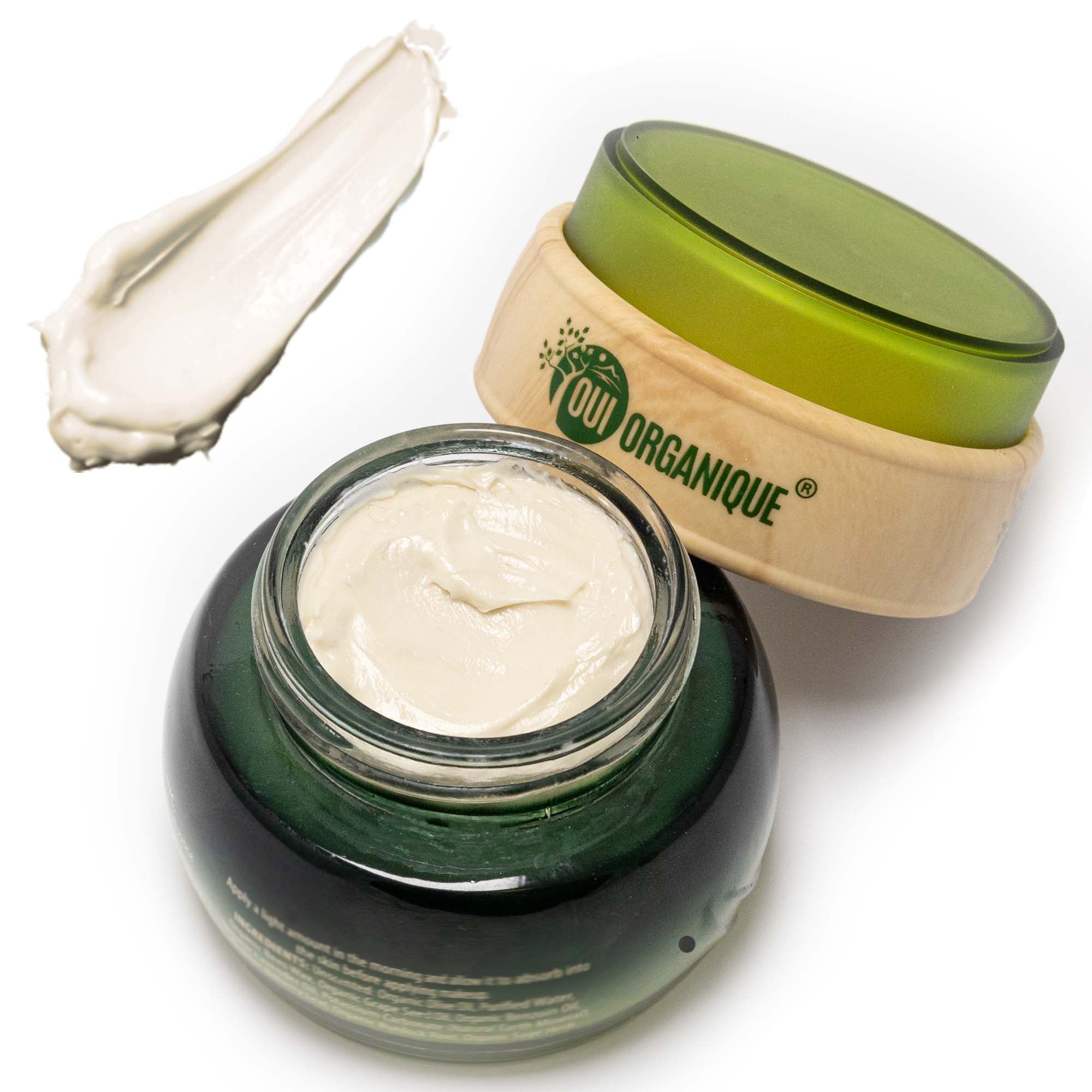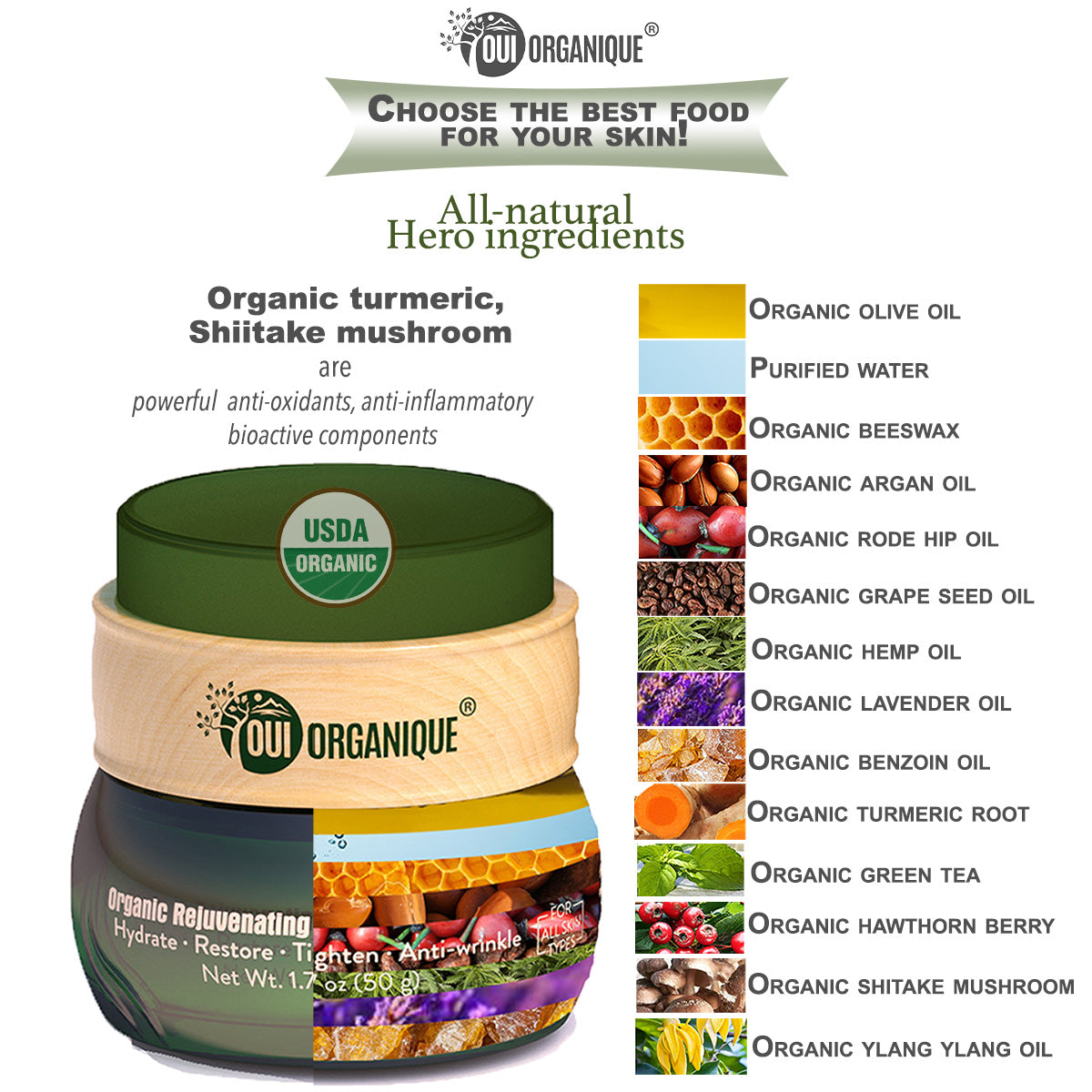 Certified Organic Rejuvenating Anti-Wrinkle Cream for All Skin types(sensitive skin)
By OUI ORGANIQUE
$58.00 USD
SKU ORG-AWCR50
USDA certified organic
Hydrates skin
Restores balance
Tightens and firms
Fights signs of early aging
Wrinkles and Years Simply Fade Away with this Anti-Aging Cream 
You never need to look your age. Defy your years with the ultimate healthy & youthful-looking skin. Our rejuvenating anti-wrinkle serum provides superb moisturizing and deep hydration that firms skin, fills in fine lines and wrinkles, stimulates skin cell production, and restores a more youthful appearance.
Our powerhouse anti-aging cream is formulated with rare all-natural ingredients and rich with antioxidant nutrients including potent extracts of organic turmeric Curcumin, (a powerful antioxidant and anti-inflammatory bioactive component that reduces dark spots, brightens skin, reduces redness, puffiness, and scarring, heals cuts and sun damage, boosts collagen production, calms eczema inflammation, and reduces alopecia by stimulating hair growth), shitake mushroom, green tea, and Ylang Ylang essential oil. The light fragrance is appealing and pure. Made in the USA.
Pure + Natural Anti-Wrinkle Cream Suitable for All Skin Types 
Anti-aging cream with the best botanical clean!
Non-toxic organic beauty, just for you to look & feel fabulous:
• 100% natural, USDA-certified organic
• NO retinyl palmitate or retinol
• NO phthalates, parabens, or sulfates
• NO petroleum-based ingredients
• NO silk protein, fibroin, glycoproteins, or sericin
• NO fragrances, dyes, or propylene glycol
• NO gluten, dairy, soy, corn, or GMO ingredients
• Oils are hexane free, cold-pressed, non-refined, non-deodorized
• Cruelty-free & vegan approved

Say goodbye to artificial, and believe in the power of Nature to revitalize your skin and postpone signs of aging.

How to Use this Organic Wrinkle Cream
Apply a small amount at night or daytime before applying your natural moisturizer to maximize the benefits on your skin.
(Note: Natural product subject to emulsion separation. In case separation occurs, stir before application)

Ingredients
Organic olive oil, purified water, organic beeswax, organic argan oil, organic rode hip oil, organic grape seed oil, organic hemp oil, organic lavender oil, organic benzoin oil (plant-based), organic turmeric root, organic green tea, organic hawthorn berry, organic shitake mushroom, organic ylang ylang oil.
How to use
Clean your face
Place the sheet mask in a small bowl
Soak this sheet mask into OUI ORGANIQUE Certified Organic pH Balancing Facial Toner, or Rejuvenating serum, or your own liquid facial recipe.
Wait till fully expanded
Ready to use