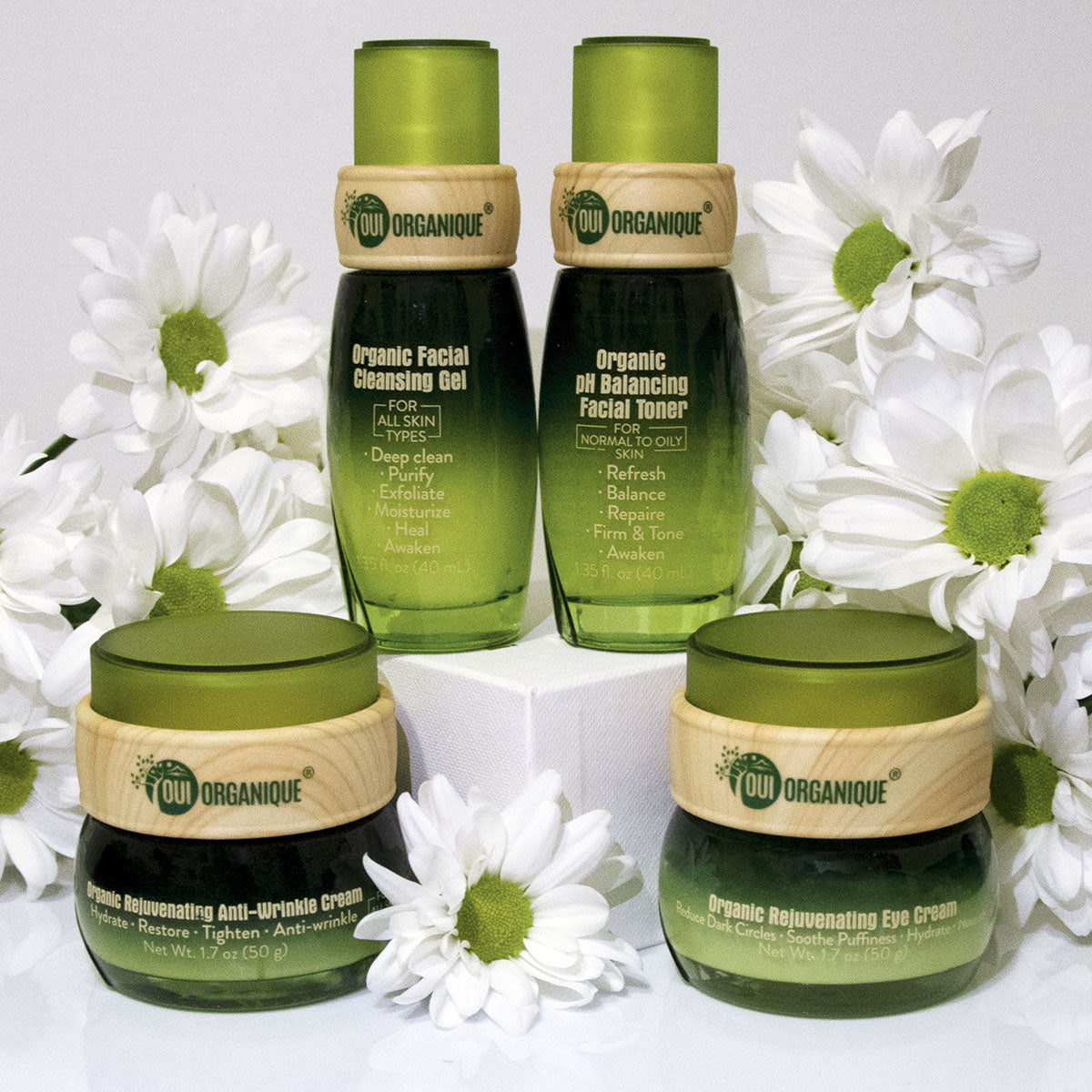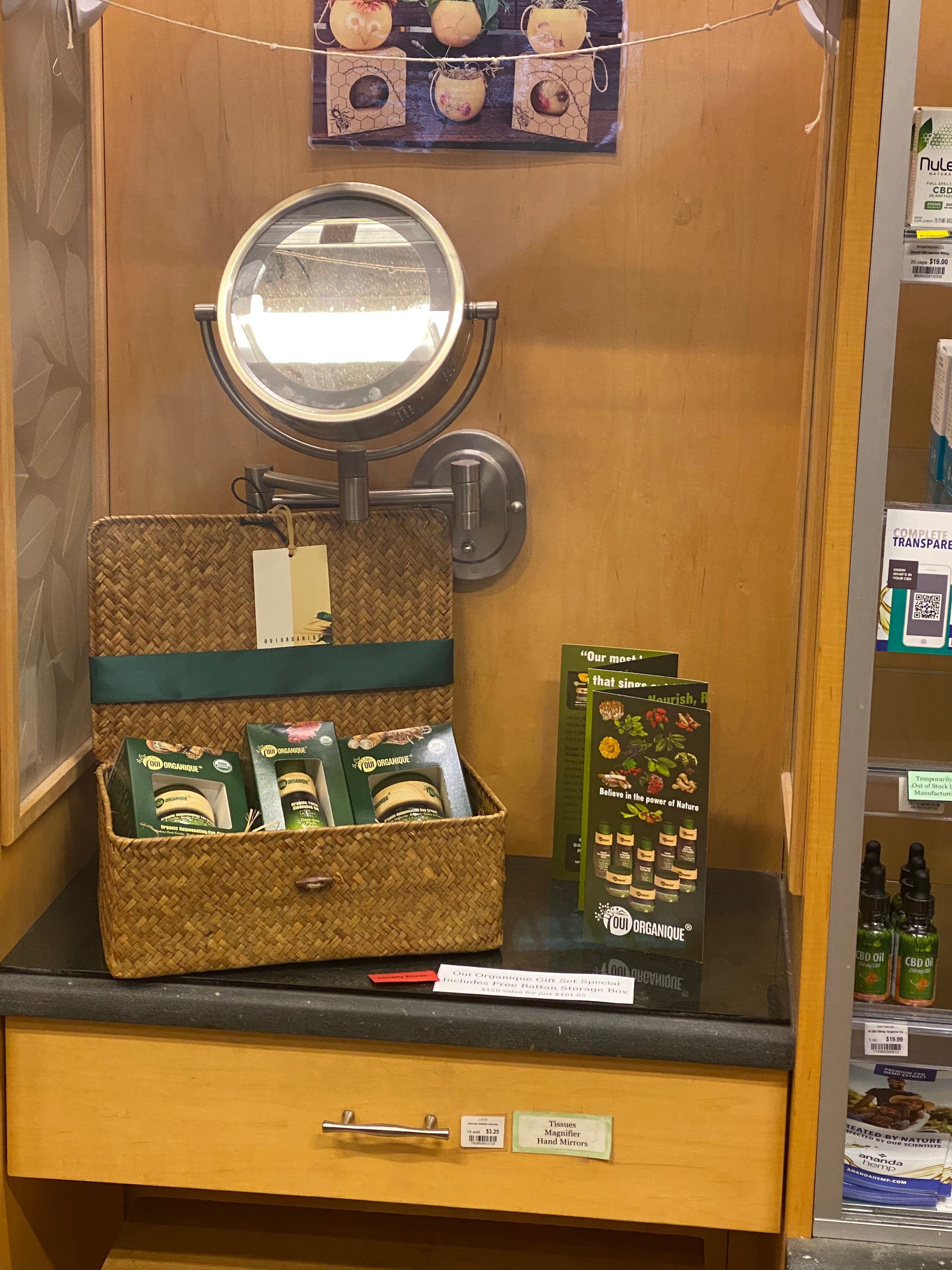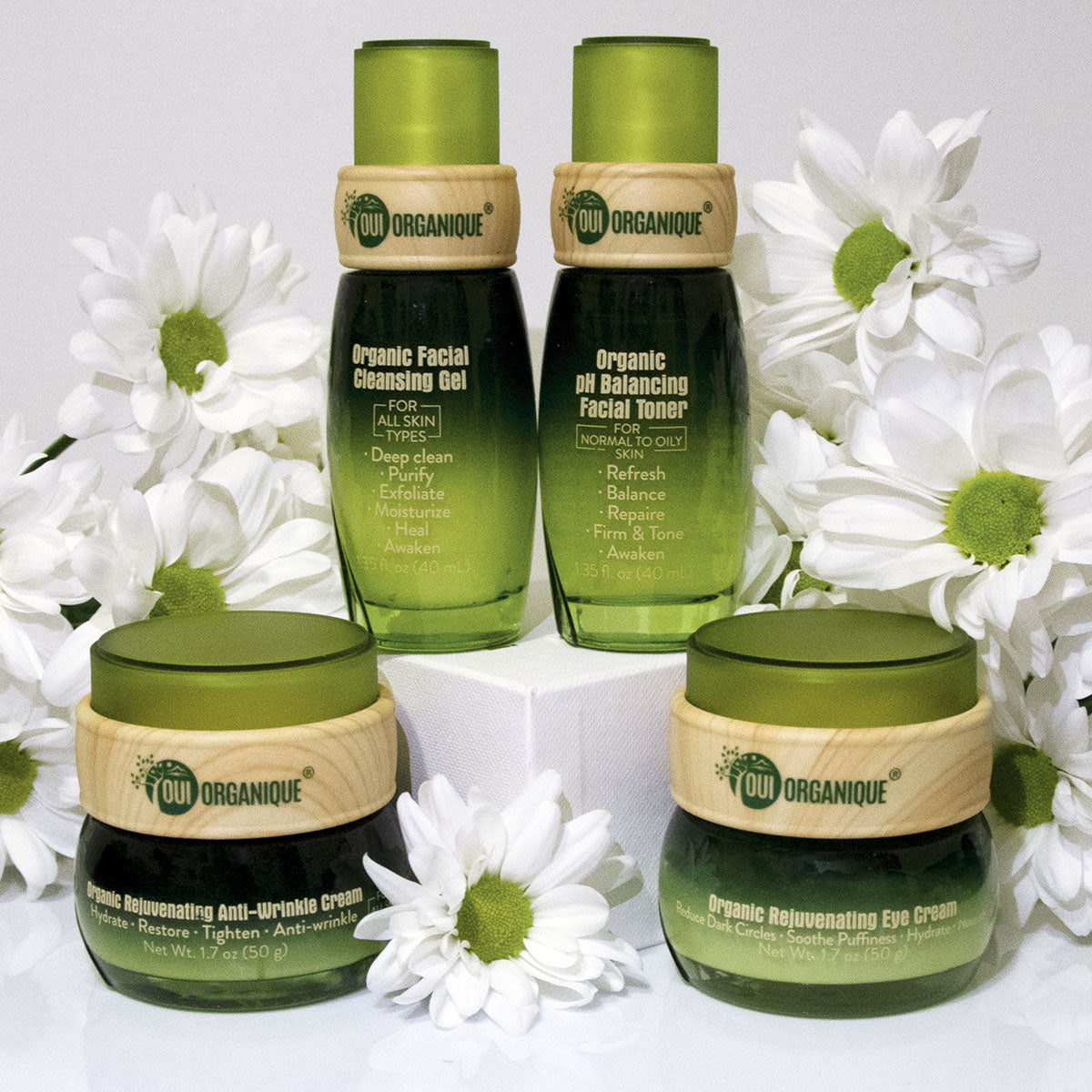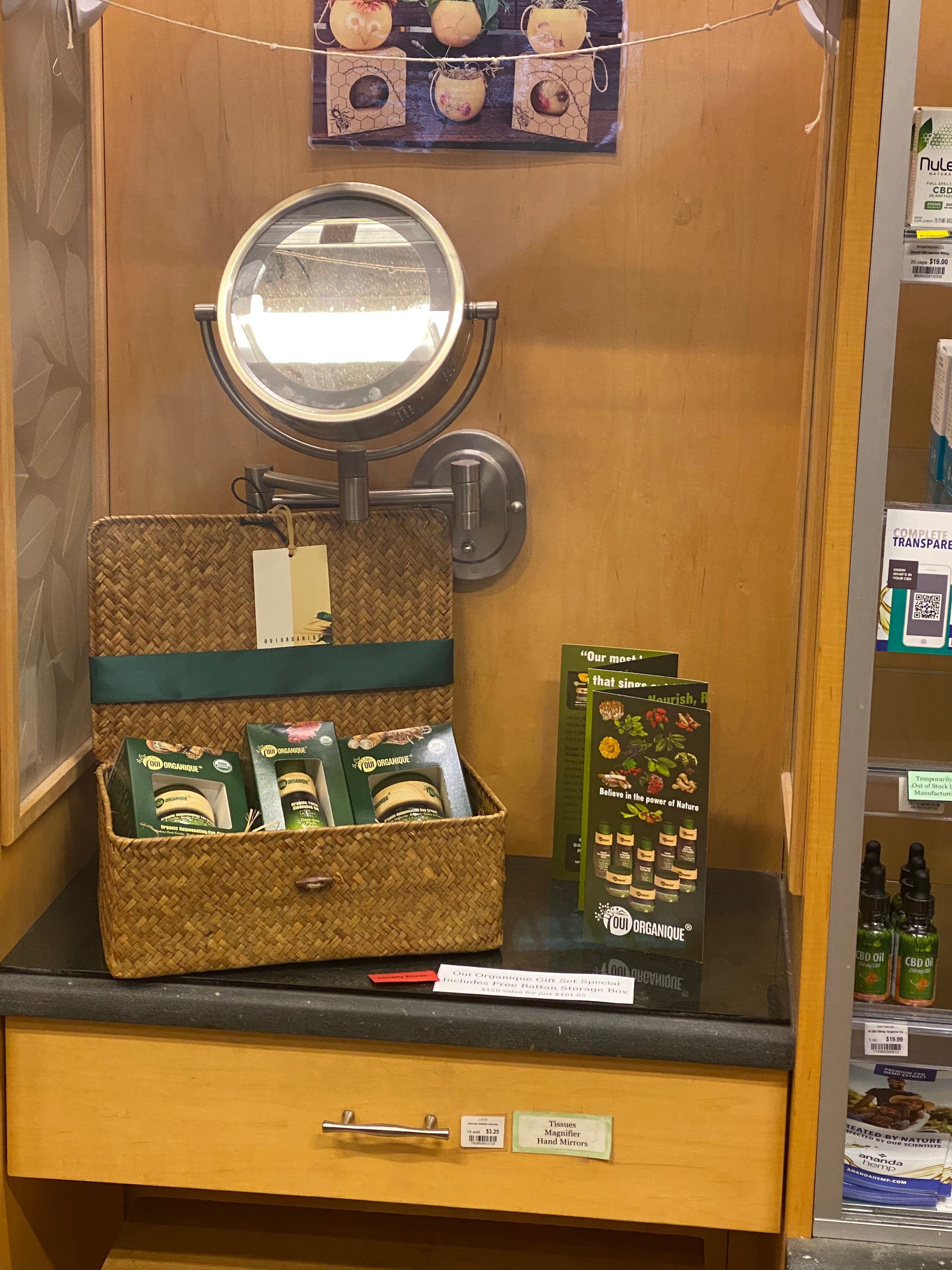 Certified Organic Anti-Aging Value-Pack Skincare Set
By OUI ORGANIQUE
$131.50 USD
SKU Winter kit-1
This value pack offers the best anti-aging combination to maximize the benefits of botanical organic ingredients.
*Organic Rejuvenating Anti-Wrinkle Cream-turmeric curcumin is a powerful antioxidant that fights premature skin aging.
*Organic Rejuvenating Eye Cream -shiitake mushroom which increases the elasticity of the delicate skin around your eyes, natural Kojic Acid reduces dark circles, and bilberry leaf improves microcirculation.
*Organic pH Balancing Facial toner
-Alcohol-free bilberry leaf contains tannin to improve the capillary circulation, antioxidants to support anti-aging, anti-microbial, UV protection, and deep hydration.
*
Organic Facial Cleansing Gel - 
organic geranium, bilberry leaf, organic burdock root-collagen booster.
How to use
Clean your face
Place the sheet mask in a small bowl
Soak this sheet mask into OUI ORGANIQUE Certified Organic pH Balancing Facial Toner, or Rejuvenating serum, or your own liquid facial recipe.
Wait till fully expanded
Ready to use