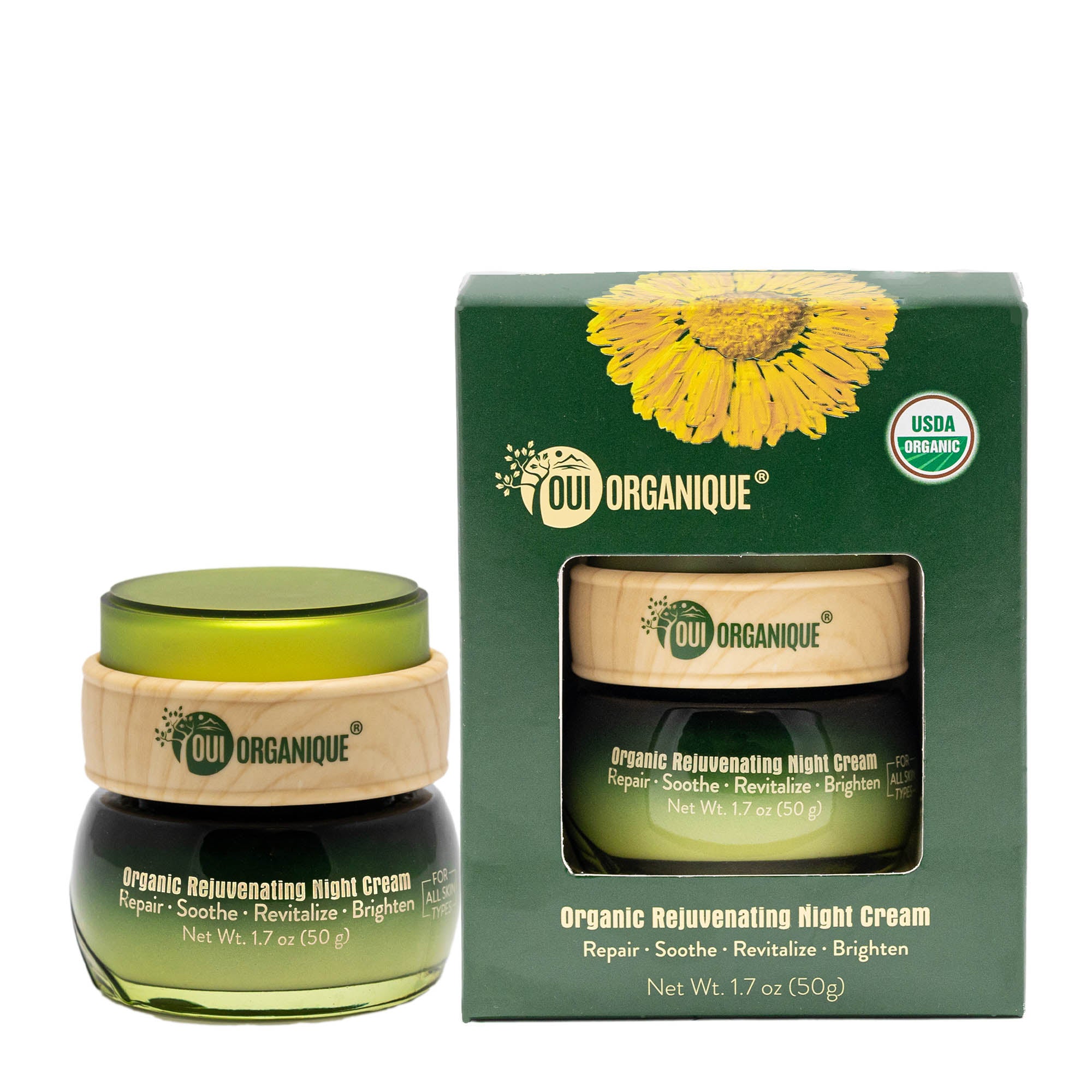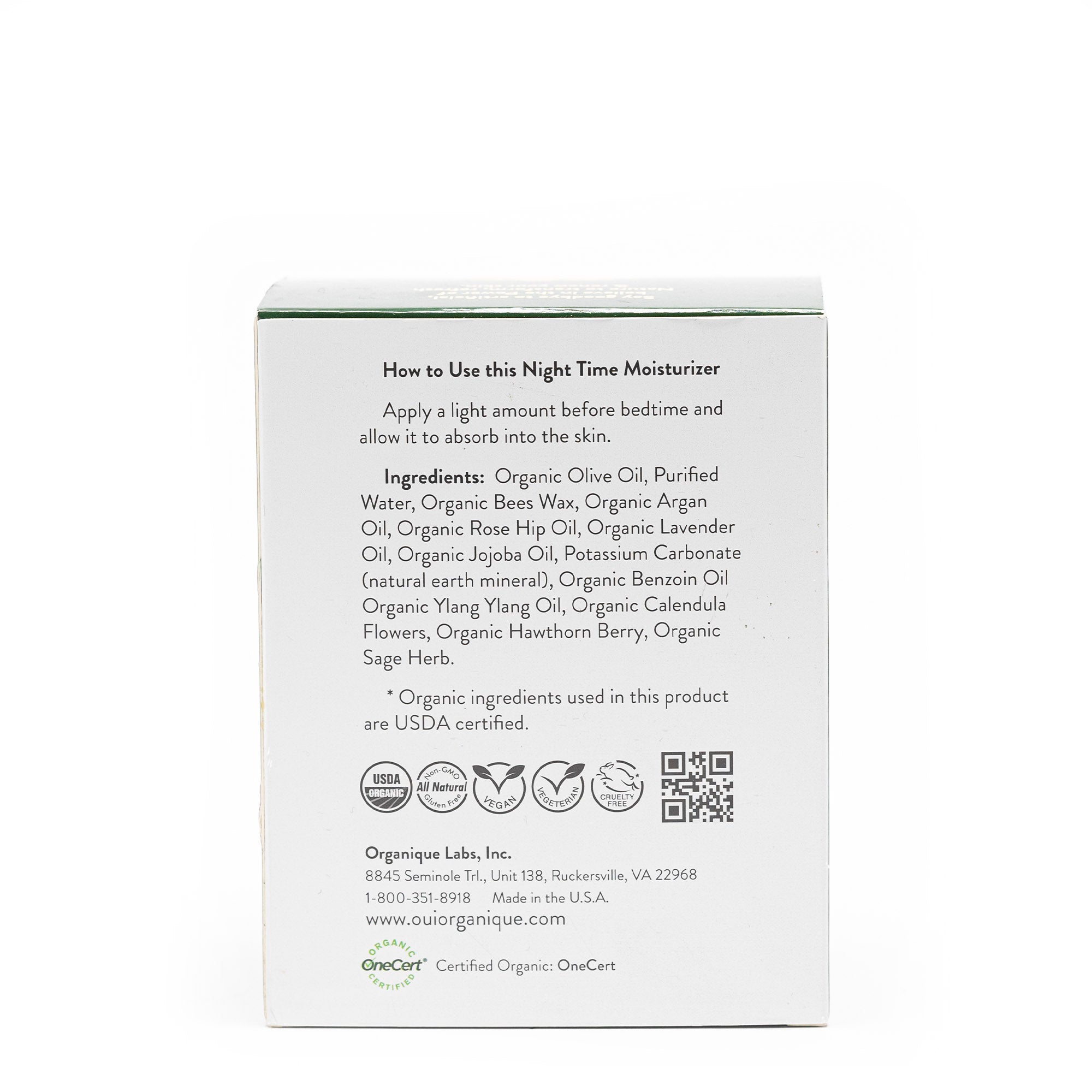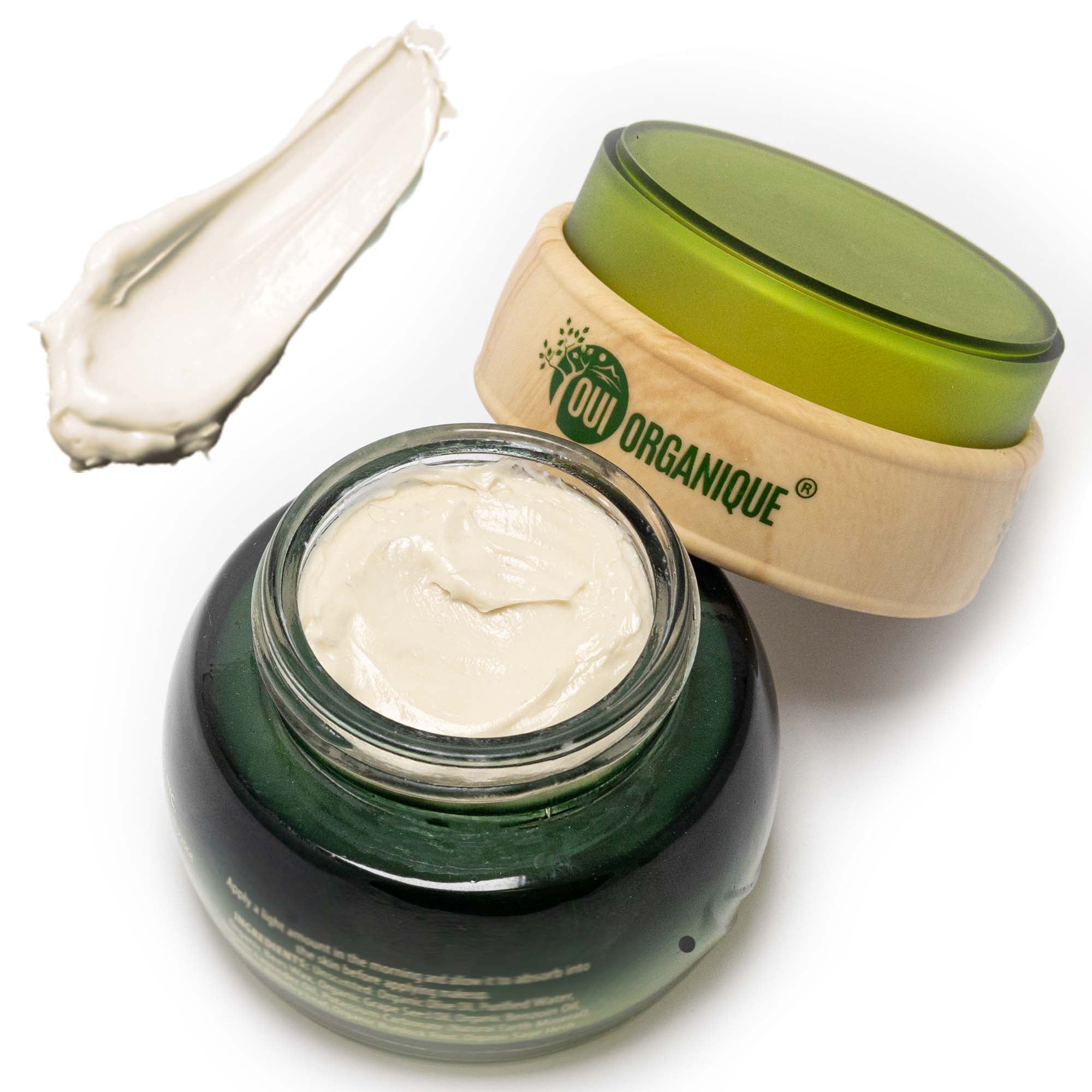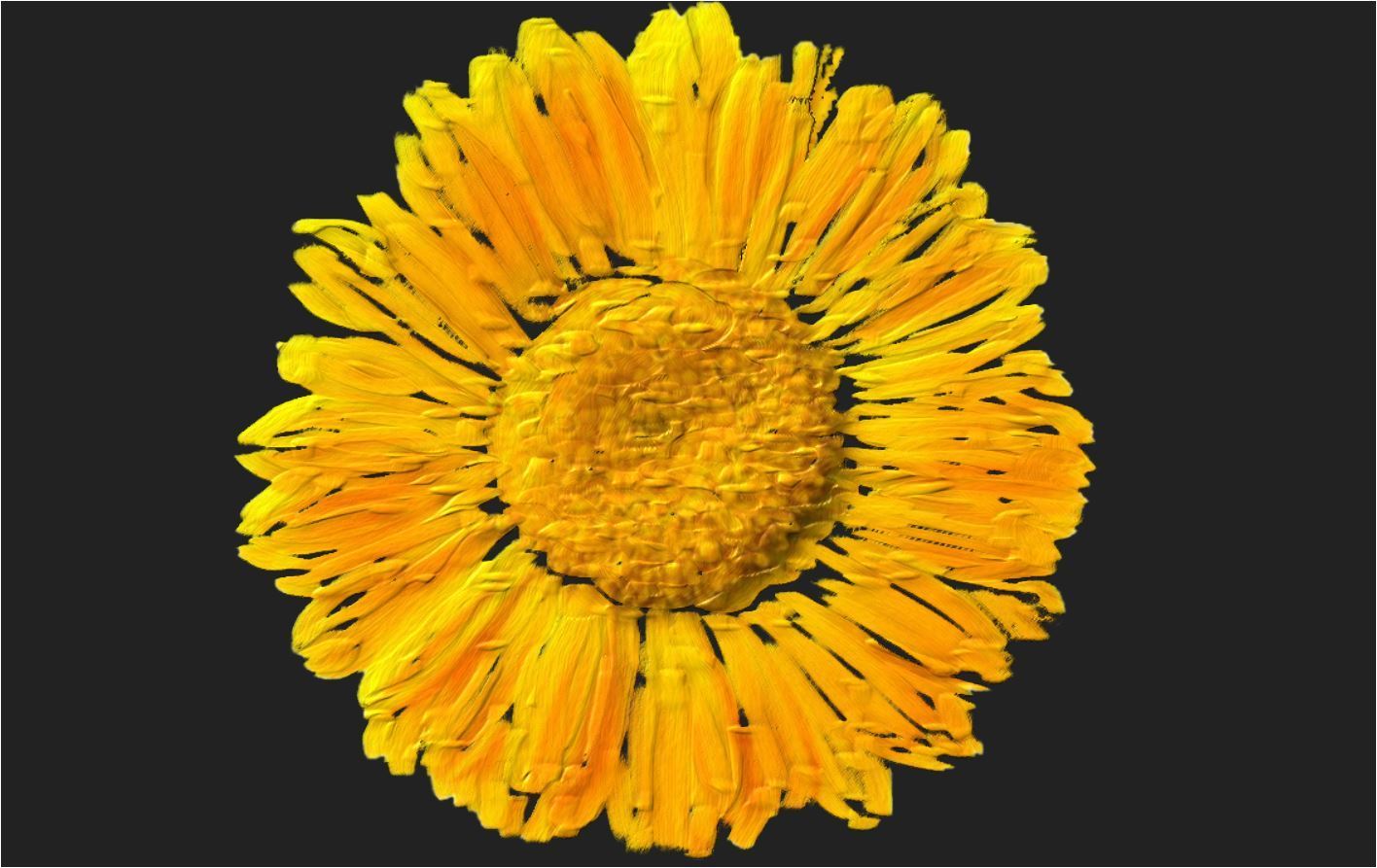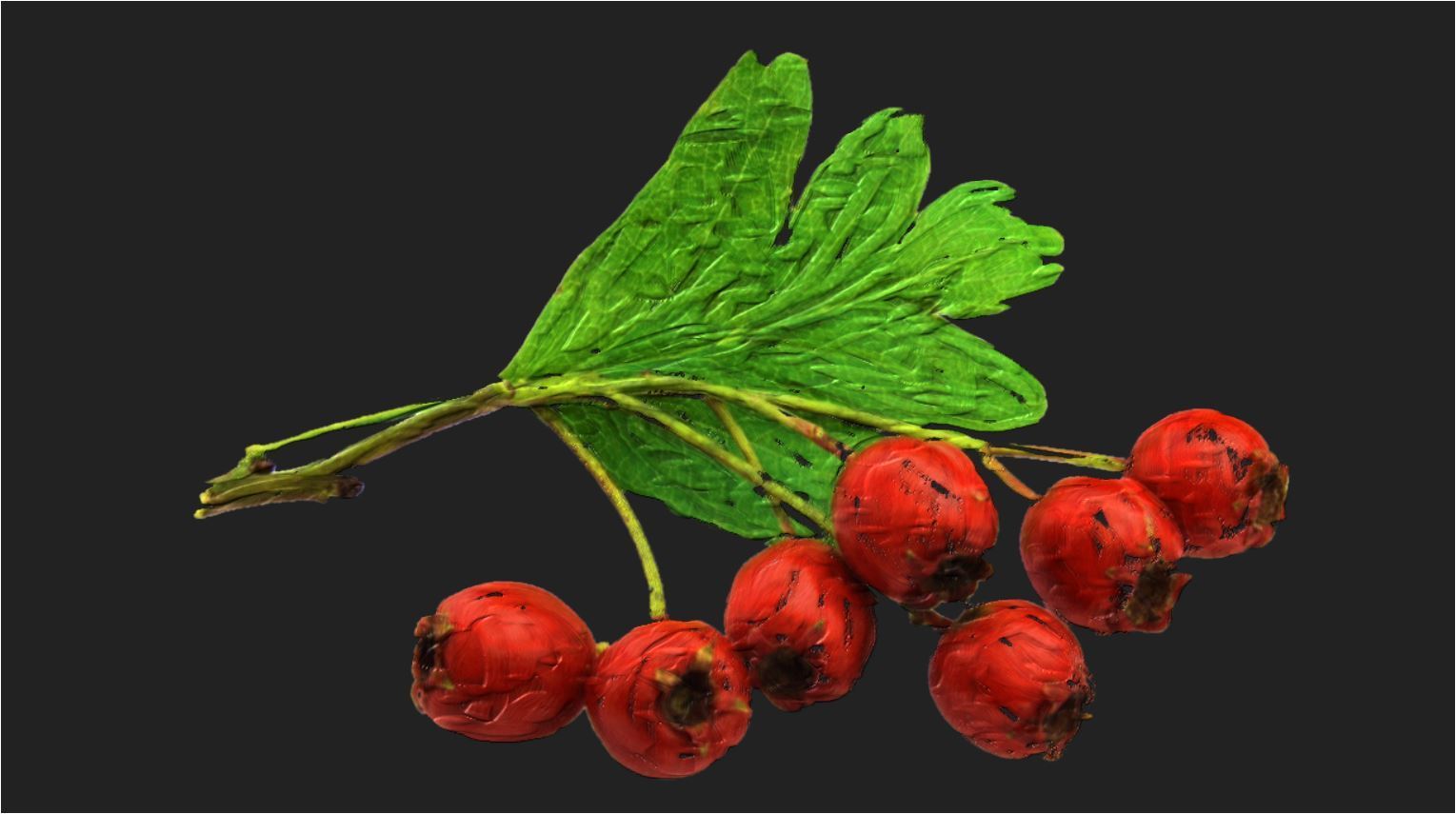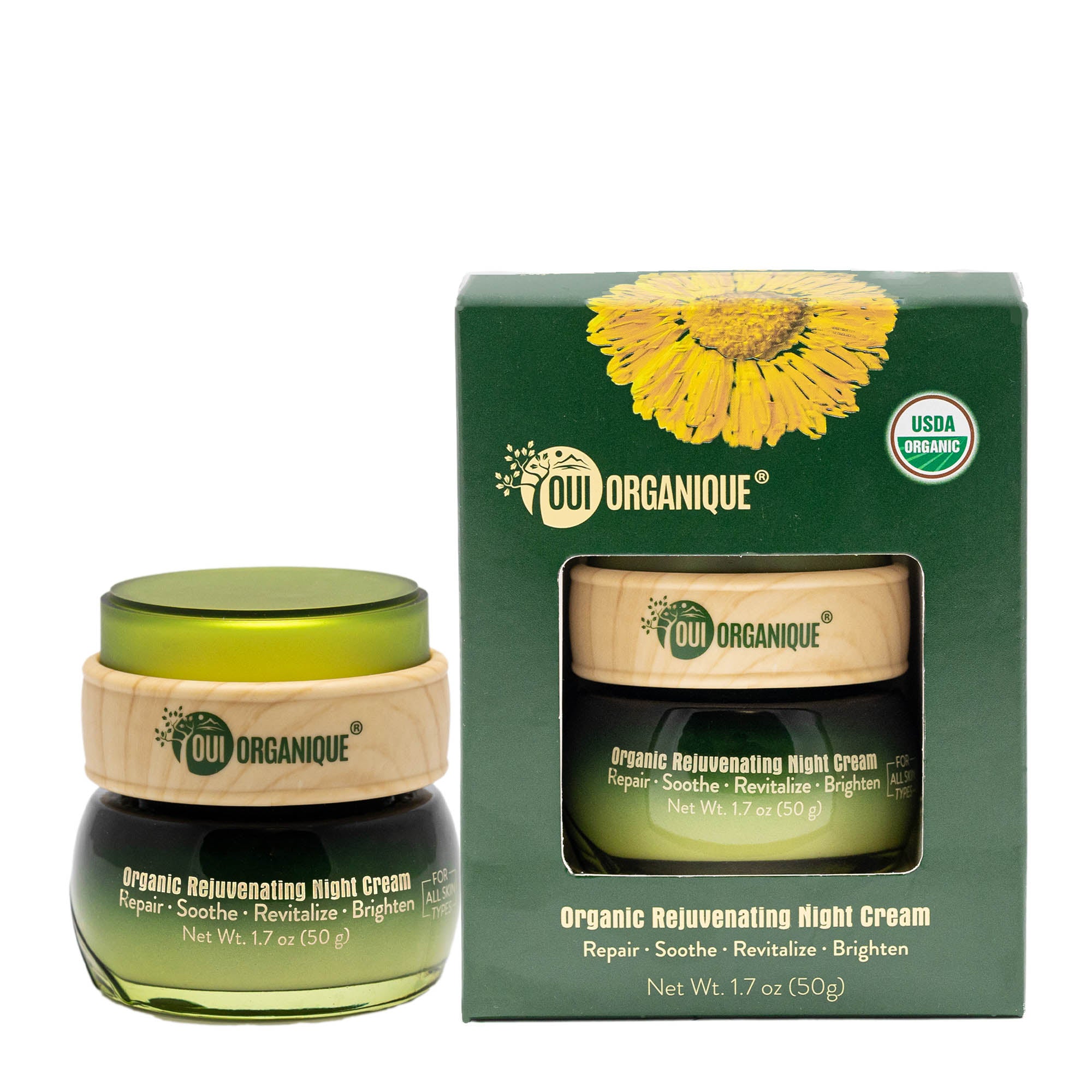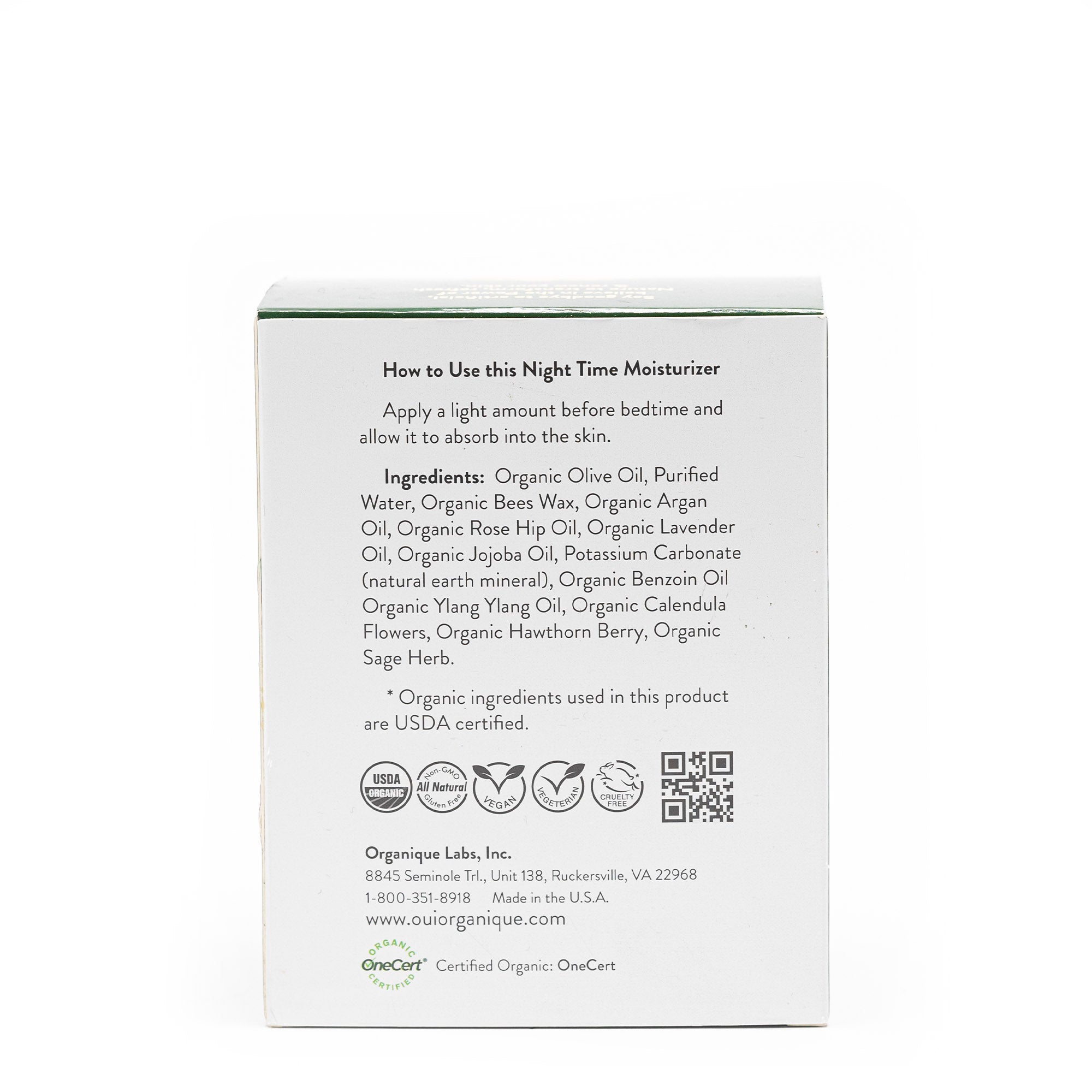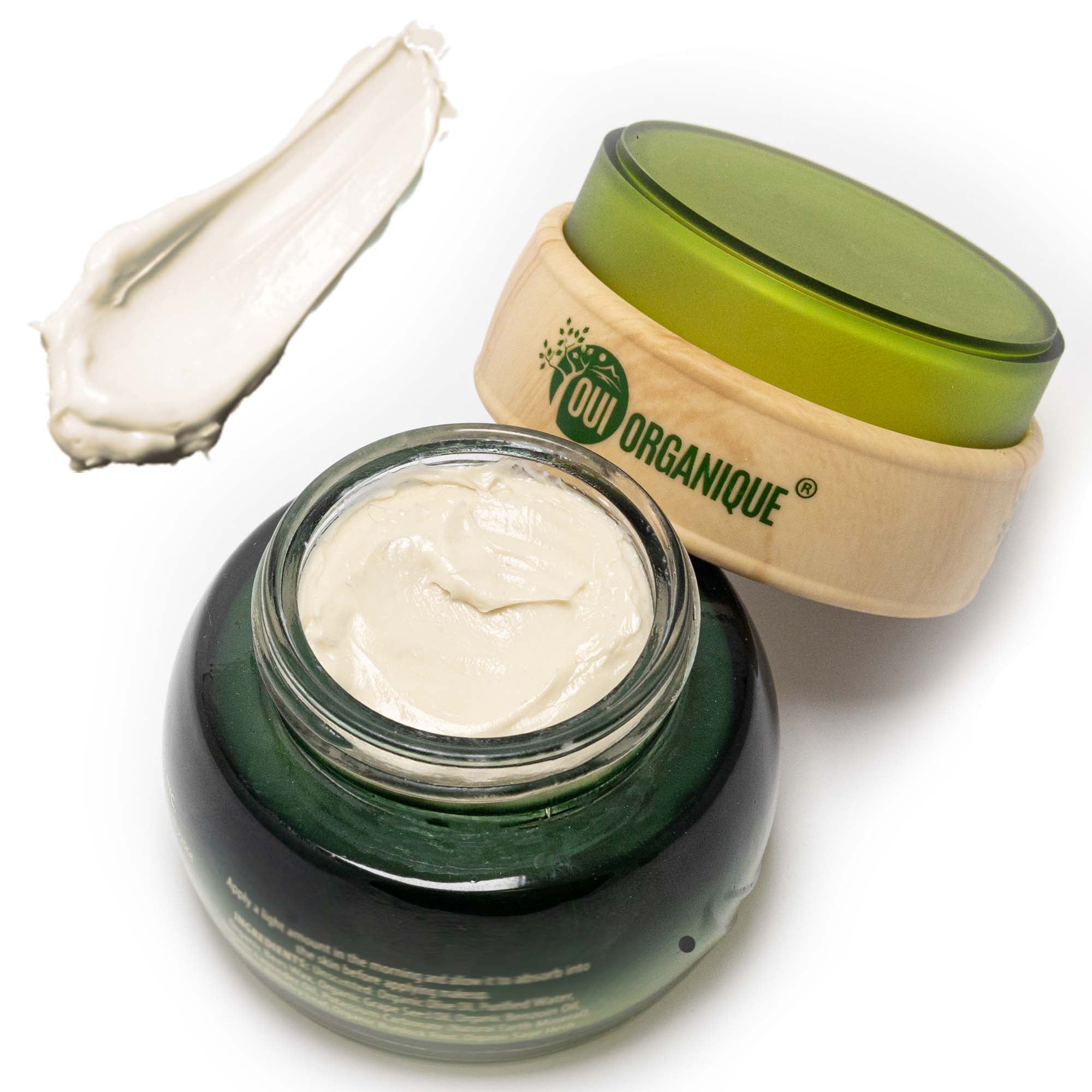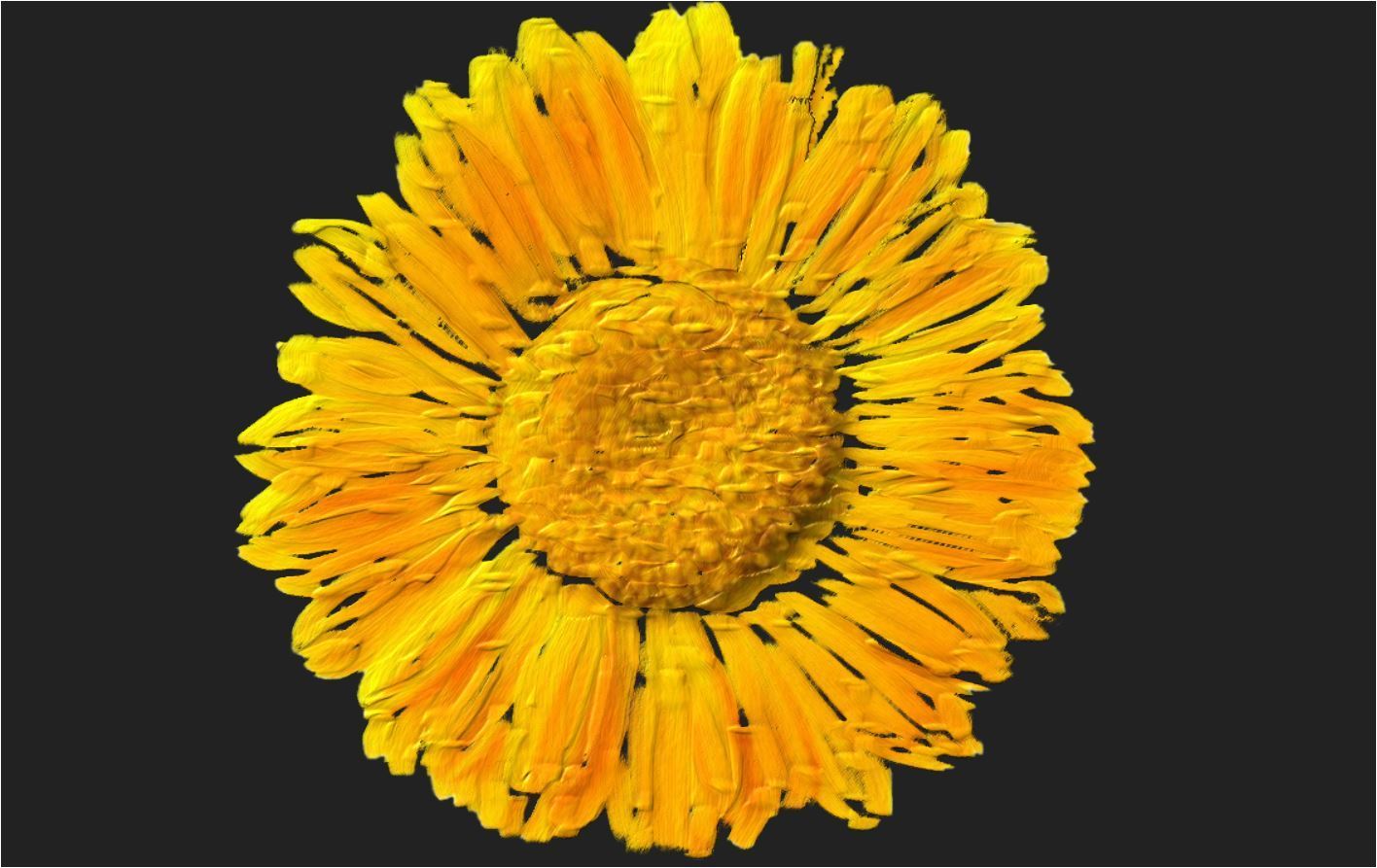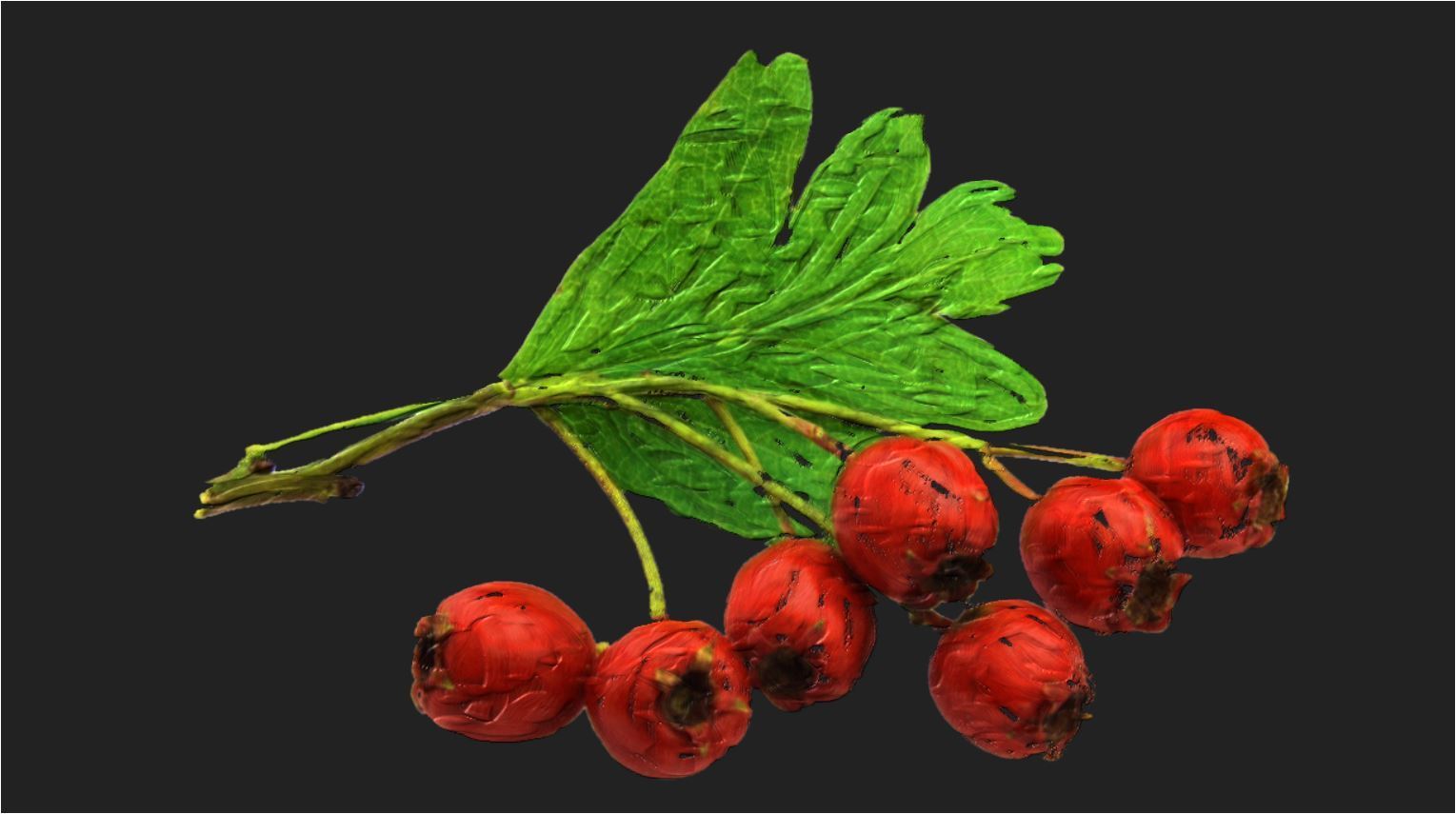 Certified Organic Rejuvenating Night cream calendula Hydrate Anti-aging Repair |Calendula flower
By OUI ORGANIQUE
USDA certified organic
Repair
Soothe
Revitalize
Brighten
A Beauty Sleep Elixir You'll Love
Anti-aging, skin-cell repair 
Healthy skin is the foundation of skin that looks and feels beautiful. This all-purpose night cream is a blend of a dozen natural oils and nourishing ingredients – including potent antioxidant herbs Calendula flower(restorative properties, deeply hydrates, regenerates cells, and speeds the healing process) and Hawthorn berry that rejuvenates and repairs cells while you sleep to help visibly brighten skin, relieve irritation and fight signs of aging.
 Enjoy healthy skin that is delightfully softer and appears more youthful. Our ideal formulation locks in moisture for hours, without clogging pores. Soothe, heal, and revitalize, with only organic ingredients you can trust. Made in the USA.
Pure + Natural Nighttime Moisturizer Suitable for All Skin Types
​​​​​​​Anti-aging, skin-repairing formula
Non-toxic organic beauty to replenish your youth:
100% natural, USDA-certified organic
NO retinyl palmitate or retinol
NO phthalates, parabens, or sulfates
NO petroleum-based ingredients
NO silk protein, fibroin, glycoproteins, or sericin
NO fragrances, dyes, or propylene glycol
NO gluten, dairy, soy, corn, or GMO ingredients
Oils are hexane free, cold-pressed, non-refined, non-deodorized
Cruelty-free & vegan approved
Say goodbye to artificial, and believe in the power of Nature to transform, refresh & renew your skin.
How to Use this NightTime Moisturizer
Apply a small amount to your face before bedtime and rub gently until completely absorbed into the skin.
(Note: Natural product subject to emulsion separation. In case separation occurs, stir before application).
Ingredients
Organic olive oil, purified water, organic carnauba wax (plant-based), organic argan oil, organic rosehip oil, organic lavender oil, organic jojoba oil, potassium carbonate (natural earth mineral), organic benzoin oil (plant-based), organic ylang ylang oil, organic calendula flowers, organic hawthorn berry, organic sage herb.
How to use
Clean your face
Place the sheet mask in a small bowl
Soak this sheet mask into OUI ORGANIQUE Certified Organic pH Balancing Facial Toner, or Rejuvenating serum, or your own liquid facial recipe.
Wait till fully expanded
Ready to use